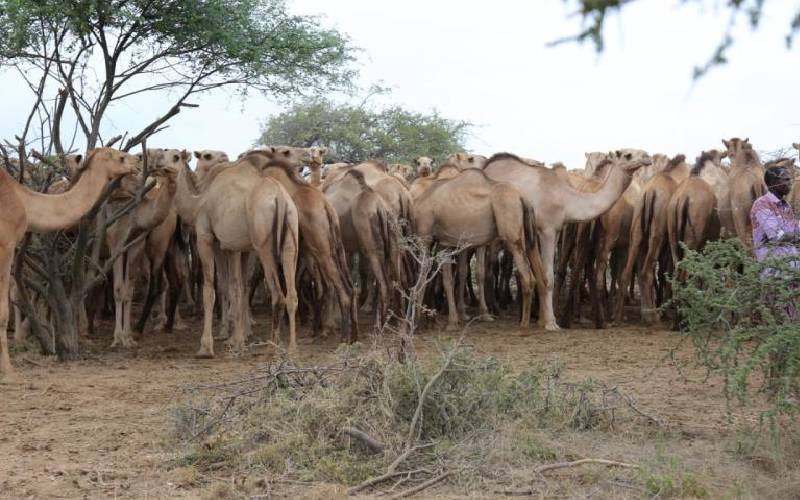 More than 20 camels were killed by angry residents in retaliation for the killing of a farmer by suspected illegal herders in Taita-Taveta County. The farmer was killed at Teri B Group Ranch in Sagala location on Thursday last week by some of the herders who have invaded local farms in search of water and pasture. Senator Johnes Mwaruma and County Assembly Majority Leader Jason Tuja have demanded the immediate removal of the herders.
SEE ALSO: Taita Taveta MCAs threaten to impeach two CECs over funds misuse
Speaking in Werugha trading centre yesterday, the leaders warned they would not allow the herders to continue grazing in the area. "We will hold a demonstration today to demand the immediate removal of the herders from settlement areas. They have provoked the locals and every effort should be made to remove them from the region to avert a catastrophe," said Mr Mwaruma. "The herders are illegally occupying the farms. Since they have decided to kill and destroy our properties, we do not want them to continue staying with us. We will stand firm to protect our land from the invaders," said Mr Tuja. "All leaders and residents must condemn the killing. We do not want more blood to be shed as a result of the illegal grazers. Let justice take its course," he added. Voi Sub County Police Commander Joseph Chesire said five suspects have been arrested in connection with the killing. They will be arraigned today at the Voi High Court.