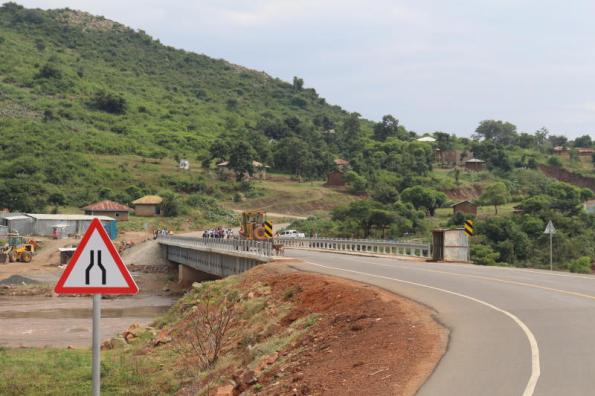 Trade Mark East Africa (TMEA) has confirmed receipt of Sh600million from the British government to be used in upgrading the road leading to Busia town to a dual-carriageway. Part of the money, according to TMEA officials, will be used in expanding One Stop Border Post (OSBP) in the border towns of Malaba and Busia. Expansion of the narrow road between Mundika and Busia town will get rid of the congestion of the heavy commercial vehicles that park on the road whenever there is network failure at the Customs office. Speaking yesterday after meeting Canadian High Commissioner to Kenya Lisa Stadelbauer and officers from TMEA, Deputy Governor Moses Mulomi hinted that design for the dual-carriageway will be completed by June this year before works starts.
SEE ALSO: Cop, four suspects held while trying to steal Sh28.5m from Busia bank
He said the One Stop Border Post in Busia was overcrowded and thus need to expand it like the Ugandan side which has enough space for the trailers. "The main concern for our people is the road leading to Busia town from Mundika, it needs some expansion because it very narrow when hundreds of trailers use it daily," said Mulomi.