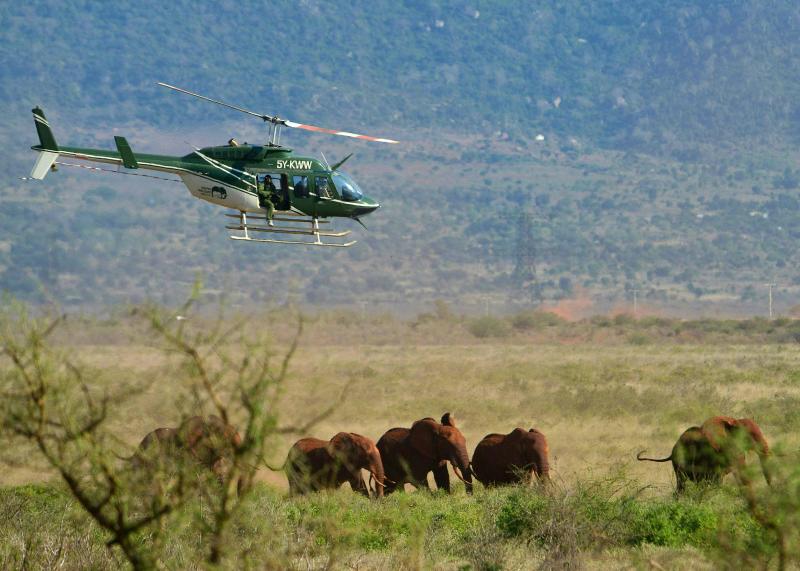 The push to have the vast Tsavo National Park and two parcels belonging to the Kenya Prisons Service reverted to the local community has intensified. Yesterday, Governor Granton Samboja announced that his administration and the county assembly have started collecting signatures to petition the national Government to cede the park to the county. "We have started collecting signatures and thereafter we will roll out the process in all parts of the county. After the completion of the exercise, we will petition President Uhuru Kenyatta's Government to hand over the largest ecosystem in the country to the county government," said the governor. This comes even as locals continue to squat either in Government or in private property.
SEE ALSO: Kenyans go hi-tech to save endangered Grevy's zebra
More than 65 per cent of the land in Taita Taveta is occupied by the Tsavo ecosystem, with another 24 per cent occupied by private farms and rangelands while only less than 12 per cent is left for locals. The Prisons Department occupies about 1,000 acres near Bura trading centre along the Mwatate-Taveta road, and another 100 acres in Voi town, which had been invaded by thousands of squatters. "We are going full blast in collecting the signatures. There is political goodwill," added Mr Samboja. He said the Kenya Wildlife Service (KWS) was collecting about Sh5 billion annually from the park but nothing was ploughed back to the county for rural development. "We are not getting the share of proceeds from the revenue collected from Tsavo, which covers about 10,000 square kilometers," stated the governor.
SEE ALSO: Wild dogs return years after disease almost wiped them out
On the disputed Prisons land, Senator Jones Mwaruma and MPs Andrew Mwadime (Mwatate) and Jones Mlolwa (Voi), said the parcels occupied by KWS and Prisons department should be reverted to the community. The leaders spoke as a wave of invasions on State-owned land continued to be reported in the region. Local leaders have joined the fray, backing claims that the three prime parcels should revert to residents. At the same time, a clash is looming between the Government and thousands of squatters who have invaded land belonging to the Prisons Department. This follows reports that the squatters will soon be evicted. Thousands of squatters have been settling on the land over the last four years, occupying nearly 1,000 acres and vowing not to leave.