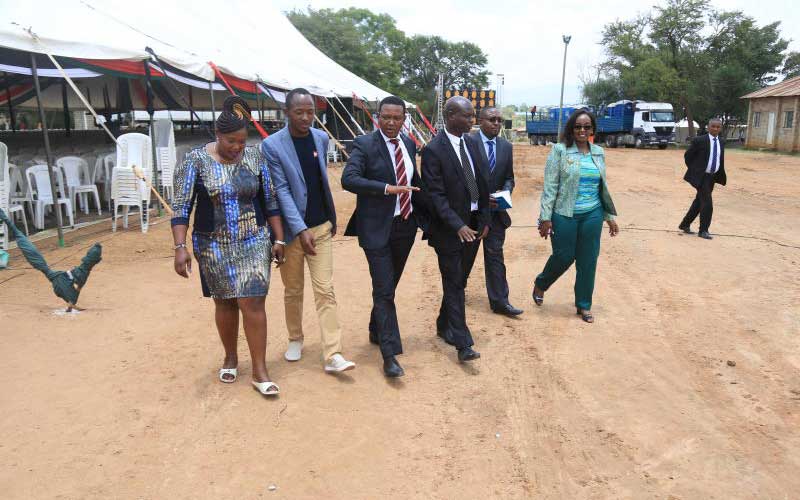 The High Court has cleared the biometric registration of Kenyans by the Government, but with limitations to the scope of personal details that can be accessed.
Judges barred the State from taking DNA and GPS location details from Kenyans until the case filed before them challenging the rollout of the National Integrated Identity Management System (NIIMS) is determined.
A three-judge bench composed of Weldon Korir, Mumbi Ngugi and Pauline Nyamweya yesterday declined to stop the Government from digitising biodata gathered from Kenyans, but ruled that the exercise should not be mandatory.
Lifted deadline
President Uhuru Kenyatta will today launch the programme in Machakos as other leaders oversee simultaneous exercises in various counties. Deputy President William Ruto will be in Kakamega, Raila Odinga (Mombasa), Musalia Mudavadi (Kajiado) and Kalonzo Musyoka (Murang'a).
Yesterday, the judges were of the view that the Government will continue collecting the other identifiers but from Kenyans who are willing to share them.
The Government has said the Huduma Namba issued to every individual after registration will be mandatory to access its services.
But the judges, who also lifted the deadline for the exercise, said registration should not determine access to Government services.
"The inclusion of DNA be hereby suspended. For avoidance of doubts, the remaining identifiers shall continue to be in operation. No one will be compelled to give their data. Also the timelines have been suspended," the judges ruled in a decision read by Justice Nyamweya.
Government services
She continued: "It will not be a condition for Kenyans to access Government services."
The case was filed by the Kenya Human Rights Commission and the Kenya National Commission on Human Rights through lawyers Jackson Awele and Waikwa Wanyoike.
The lobby groups argued that there was no assurance that the NIIMS was hack-proof.
According to the lobby groups, both the National Assembly and the Executive did not take any input from Kenyans before coming up with the contested registration law. They also did not explain how the collected digital data would be secured.
Mr Awele argued there was a likelihood of the data being misused or even accessed by criminals to fleece Kenyans.
He told the court that the law assented to by President Kenyatta on December 31 last year unfairly locked out Kenyans who did not give their information from accessing Government services.
Awele said the new law did not define what constitutes personal information.
According to the State, NIIMS ought to generate a unique identification number, dubbed Huduma Namba, for each person who is registered.