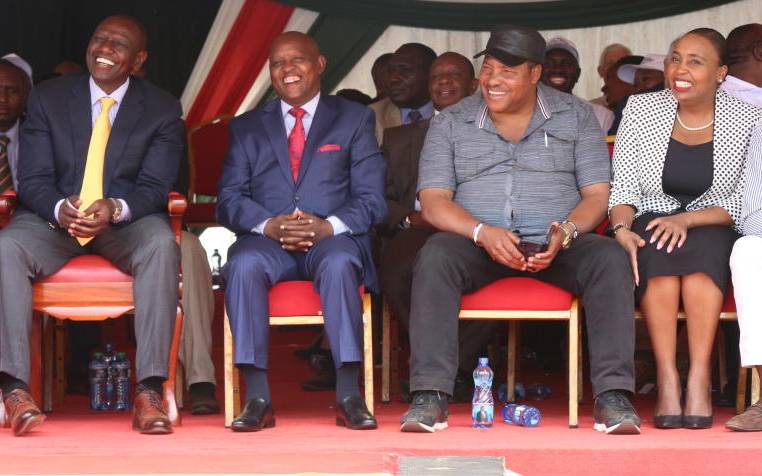 Despite being sort of a ritual carried out every 10 years, conducting of census has been a formal government procedure devoid of contention. But the upcoming exercise set for August is shaping up to be a different ballgame altogether with political undertones preceding it. Political temperatures are already rising months to the count that is now seen as a matter of life and death in some areas. With claims of skewed resource allocation, leaders from across the political divide who feel they got a raw deal before due to their "numbers" are fighting tooth and nail to have the exercise automated.
SEE ALSO: Millions of Kenyans can't pay rent, buy food as virus fever rises, survey reveals
As a result, the government's decision to shelve plans to employ a biometric system in the upcoming census is fast becoming the new political battlefront. Last week, the Kenya National Bureau of Statistics (KNBS), the agency charged with conducting the census, announced biometric enumeration was no longer viable because of financial and time constraints. However, politicians from Mt Kenya region are unrelenting in their drive to have a biometric census, insisting that the economic and social development of the region was reliant on KNBS conducting a credible exercise. Those supporting the biometric enumeration feel that stakes are high in this year's census since population figures will inform resource allocation to the counties. "We will only accept a biometric census. We do not want fraud again like in 2009 when in some regions even unborn children were being counted," Nyeri Governor Mutahi Kahiga said yesterday.
SEE ALSO: Spending Sh1,000: More Kenyans are working for finer things in life
Double enumeration "Does anyone really believe that there are two million people in Garissa while there are barely 100,000 voters? Today, Nyeri is getting Sh5.4 billion, Turkana is getting Sh11 billion. That is why it must be biometric, there can be no double enumeration." In a meeting of more than 70 lawmakers at Enashipai Resort in Naivasha town, the group questioned why less populated counties in northern Kenya were allocated a bigger share of the national budget yet they did not have the numbers. They said part of the reason they got the short end of the stick was because the last census was rigged to give other regions such as North Eastern undue advantage. Mathira MP Rigathi Gachagua is one of the critics of manual enumeration, insisting that Mt Kenya region will still be prevented from getting the resources it deserves.