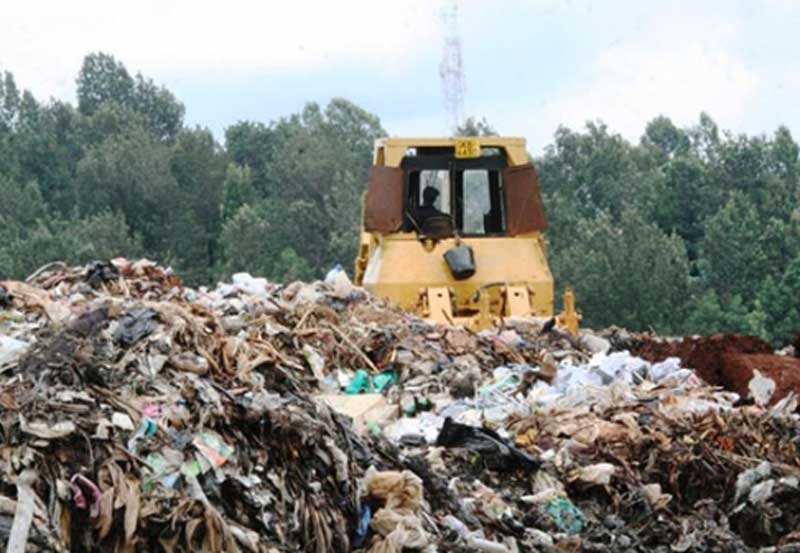 A new dawn is about to break for residents of Asian Quarters in Nyeri Town constituency as the county government works to remove a dumpsite that has been an eyesore for many years.
For the past few days, county earth movers have been consolidating garbage before dumping at the site is stopped.
Officials also announced plans to set up a sanitary landfill in Mweiga where garbage will be sorted and recycled.
Sanitary landfills are sites where waste is isolated from the environment until it is safe.
Water Executive Frederick Kinyua said the county had already procured 15 acres of land at Sh20 million for establishment of the sanitary landfill.
"We will first get approval from the National Land Commission before the land is used for that purpose. The approval is expected this week," he said.
"Once approved, the county government will proceed to carry out an environmental impact assessment and seek residents' views on the project before it kicks off.
"It is important to note the sanitary landfill we plan to set up in Mweiga is not a dumpsite. However, this will be explained to the public and allow them to give us feedback."
Mr Kinyuasaid the landfill would provide residents with jobs and engage them in garbage management through sorting and recycling waste.
Residents of Asian Quarters have had to contend with the dumpsite, established by the defunct Nyeri Town County Council, for the last 10 years.
"We have been pushing for relocation of the dumpsite for a long time but we are happy it is finally happening," said Pharis Mwangi, a resident, yesterday.