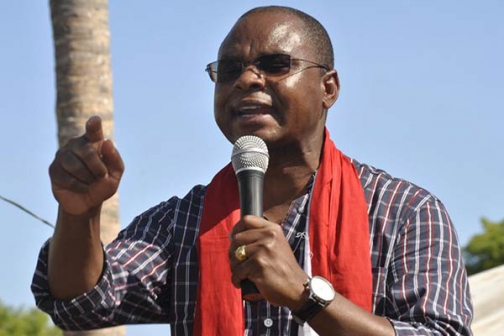 Kilifi County government has unveiled its first ever cash transfer program to cushion local residents ravaged by famine. Governor Amason Kingi who officiated at the launch of the ambitious program that will last for four months on Thursday said the emergency kitty will go a long way in sustaining those badly ravaged by vagaries of hunger . The Kenya Red Cross Society who are the funders and implementing agency are targeting 1000 households from Ganze Sub-county will benefit from a Sh6000 monthly stipend to enable families meet their basic needs, including nutrition. According to Mr Hassan Musa, Regional manager from the Kenya Red Cross Society, they have teamed up with the Fiinish Red Cross and the British Red Cross for the program which has Sh28.8 million kitty.
SEE ALSO: Muslim leaders read mischief in the new CRA formula
This emergency Cash Transfer Program is being implemented in the hardest hit famine areas of Ganze and Bamba ward in Ganze sub-country. Kingi who was accompanied by the local County Executive in charge of Public Service and Disaster Management, Ms. Christine Pekeshe said the County had put in place adequate measures to mitigate the current hunger situation which has seen more than 250,000 in the county facing starvation. Kingi said that they have asked for external help other than what the county government can do to relieve the burden of hunger that has ravaged parts of the county. "This is why we need to be transparent on how we are going to fight this crisis. We need to bring all the people on board including the national government and see that we have a central collection point to collect our food and distribute to our people,"said Kingi. The Kenya Red Cross Society said the move to divert from the usual food donation to money transfers had been brought about by the need to cut logistical expenses and grow local economies in hunger stricken areas. "A lot of money that is supposed to help fight hunger is usually wasted on logistics and the process of looking for service providers ad tendering process is usual long and tiring. But this move will see that we cut away these cost and see upto 98 percent of the money aimed to be given to the people is transferred to the most vulnerable," Musa said. Musa reiterated that any risk as far as money transfer platform is concerned will be mitigated through continuous provision of information and creation of awareness. The objective of this program is to address the acute needs of very poor households and improve their dietary needs as well. The 1,000 households were identified by local and village administrators who focused on the vulnerable households based on the criteria set forth by the Kenya Red Cross and the National Drought Management Authority. The money shall be paid to the beneficiaries through M-PESA.