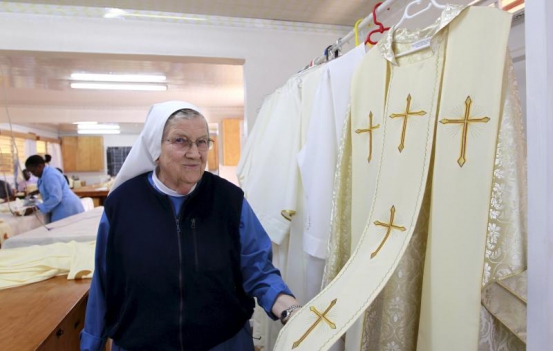 Kenya's capital Nairobi will be covered in a sea of humanity for three days in November when at least a million people flock into the city to celebrate Mass with the global head of the Catholic Church, Pope Francis.
State House Nairobi, the seat of government in Kenya, is planning for "at least a million people" to join the Holy Father at the University of Nairobi grounds for Mass "with spillover into Uhuru Park, Central Park and Uhuru Highway". The Catholic Church, which is organising the pastoral side of the visit, expects at least 1.5 million faithful to be in the city when the Pope comes.
In a country with an estimated 14 million Catholics, with at least 1.4 million of them in the capital city, and at a time when all the faithful in all the parishes across the country are being asked to register to meet the Holy Father, Nairobi is staring at major disruptions and perhaps the biggest logistical nightmare since July's visit by President Barack Obama.
For President Uhuru Kenyatta, who is a Catholic and who becomes the first African Head of State to host Pope Francis, said Kenya is ready for the Holy Father.
"Everyone is putting their best foot forward to ensure a smooth visit. We are deeply committed to ensure we achieve that," said President Kenyatta through his spokesperson Manoah Esipisu at a briefing with editors in Nairobi.
There will be big screens mounted at Uhuru Park, Central Park, parts of Uhuru Highway and other selected venues in the city to allow the millions of Catholic faithful to follow the papal mass which will be beamed live across the world through at least 30 television stations and 260 radio stations.