The prefix 'in' is not always a negation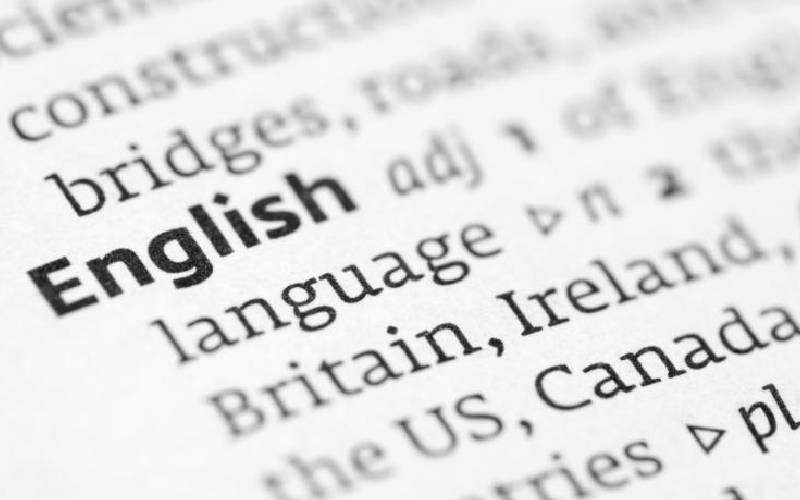 It was an exhilarating moment. Saturday last week, Eliud Kipchoge, a renowned Kenyan athlete, set out to run the 42-kilometre marathon in under two hours.
Until then, no human being had been able to run the race in less than two hours. Not too long ago, another Kenyan athlete had expressed scepticism that anyone could run the marathon in under two hours this century.
However, Kipchoge believed it was possible to do it, trained tirelessly and set an incredible world record. He managed to break the 2hrs, 1 minute 39 seconds record he set in Berlin in 2018 by running the Vienna race in 1 hour, 59 minutes, 40 seconds.
His coinage "no human is limited" and his triumph provide valuable lessons in life. Nothing comes easy, but with the right focus and determination, dreams become valid as actor Lupita Nyong'o once famously said. Indeed, it was an invaluable moment for Kipchoge and Kenya.
As much as selfish, unfocused politicians try to imperil our patriotism, Kipchoge's win, for the duration of the run and jubilation, inflamed the patriotic fervour of Kenyans who, for once in a long time, found something common to rally and unite them.
While to inflame is generally used to describe the act of provoking extreme feelings of anger in an individual or group of people, it also applies to the action of inducing great excitement in a person or individuals.
The parade
As we congratulate Kipchoge for his exemplary win, let us take a look at the words 'invaluable', 'valuable', 'valid', 'incredible' and 'inflame' as they appear in the text above. Do they as a rule, convey both positive and negative aspects, particularly in regard to the prefix 'in'?
Many of the words that begin with the prefixes 'in', 'il', 'im' and 'ir' express negation of the words they are attached to. These include words like 'irregular' (not regular) 'imperfect '(not perfect) and 'illegal' (not legal).
To a larger extent, most of us employ the word 'in' to denote movement towards, into and within as captured by the sentences; "The criminal gang was infiltrated by national security agents", "The search party moved into the cave to avoid the blizzard" and "The guards moved into formation on the parade ground".
The same word (prefix) can be used to mean 'not' or 'non' as amply captured by the words 'incorrect' (not correct), 'incompatible' (to be so different as to be unable to exist together), 'inconsiderate' (not sensitive, caring).
However, it is not every word that begins with the prefix 'in' that negates something. The rule is only applicable if the removal of the prefix 'in' would leave an independent word able to convey meaning. This is not the case with words that would be rendered unintelligible with the removal of the prefix 'in'. Such words include 'indict', 'incline ', 'initially' and 'injuries'.
That explains
Having said that, does it follow that the word 'invaluable' means something that has no value? One would be forgiven to think so if only because the complexity of the English language leads one to believe so.
However, an understanding of homonyms and homophones would cause one to become cautious with the application of some English words. A few, like avail (help or benefit, not to make available) severally (separately, not several times) and enormity (great evil, not something huge or big) do not mean what they appear to represent at a casual glance.
The word 'invaluable', far from appearing to diminish value, refers to something of such great value that the value cannot be quantified. For example, life is invaluable because you cannot attach a monetary or material value to it.
There is an explanation for this. While the prefix 'in' means 'non', the addition of the verb 'value' and suffix 'able' combined to mean something to whose value could not be calculated. That explains how the word 'invaluable' is used to show great worth that cannot be calculated.
It is important to also note that valid, valuable and invaluable carry unrelated meanings. The dictionary definition of valid is "an argument that has sound basis", "something that is legally binding".
The dictionary defines valuable as "something worth a great deal of money" and invaluable as being "extremely useful, indispensable and priceless". To negate the word 'valid', we use the words non valid, not invalid. The later (invalid) means to be indisposed through illness or injury.
Mr Chagema is a correspondent for The Standard. [email protected]