Tanzanian former MP Tundu Lissu declares interest in presidency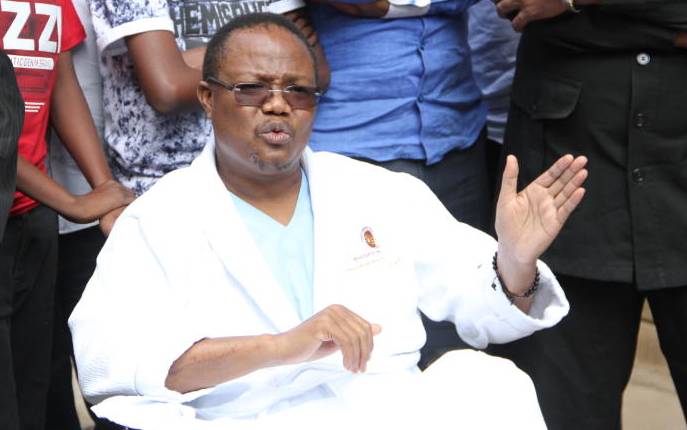 Former Tanzanian Member of Parliament and a fierce critic of President John Magufuli, Tundu Lissu, has declared interest in vying for presidency under CHADEMA party ticket come October 2020.
Lissu (pictured) made the announcement through a social media declaring his plan to square it out with Mr Magufuli of CCM, who is currently leading the East African country.
"I am officially informing you of plan blueprint of running for the presidency of Tanzania later this year. I have already tabled my application through our party secretary-general as required by the protocols of the party," Lissu posted.
The former Singida East MP is currently staying overseas after he was successfully treated in Nairobi, Kenya, following his tragic shooting by unknown assailants.
The vocal politician has ruffled feathers with the current President and has maintained his criticism of the current regime through from abroad.
Lissu blamed his shooting on the government and has insisted that he will only return to Tanzania once his safety is assured.
In September 2019, the lawyer revealed to KTN News that he was fully recovered but could not consider returning to Tanzania because of his safety. Despite this, the Tanzanian government had come out to say that the former lawmaker would be protected.
"I was supposed to die from the shooting or from lack of treatment. The agents responsible are now warning through the Internet that this time they will not miss," he said.
At the time, Lissu declared his intention to vie for the top seat for the first time.
The former MP lost his seat on June 29, 2019, after the Parliament declared his seat vacant given his failure to attend consecutive parliamentary sessions due to sickness.
"The law says that a seat can be declared vacant if the holder misses three consecutive sittings. The Speaker says I did not officially notify parliament but everybody knows that I was shot 16 times and I was unconscious for one week. How can you notify the speaker in such circumstances?" he said, as he protested his ouster during the KTN News interview.
Lissu has often lashed at Magufuli for mishandling the economy and creating a dictatorship in the country.
"Now, we have a president who announced publicly that by the 2020 elections, there will be no opposition. We believe that the banning of opposition activities, arrests and my shooting are part of that promise," said Mr Lissu.
When he declared his interest in the presidency, he accused the CCM leader of micromanaging the legislature hence interfering with its functions and coming up with inefficient diplomatic policies putting Tanzania and other countries at loggerheads.