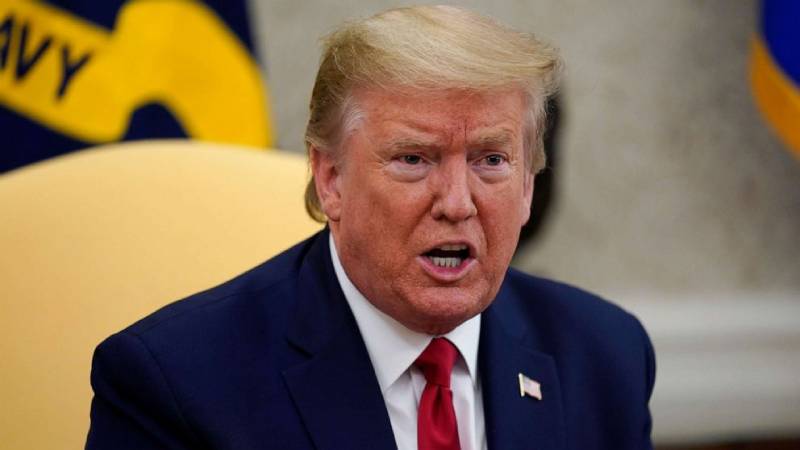 US President Donald Trump (pictured) has accused the World Health Organization (WHO) for turning a blind eye on reports of racism and discrimination against Africans living in Guangzhou, China, in the midst of the coronavirus pandemic.
In a letter dated May 18 and which threatened WHO with a permanent cutoff of US aid unless it agreed to "commit to major substantive improvements within the next 30 days", Trump criticised the global health body of not commenting on the actions in the Chinese city despite complaints from African envoys.
"You were aware that Chinese authorities were carrying out a campaign of forced quarantines, evictions and refusal of services against nationals of these countries. You have not commented on China's racially discriminatory actions," he said.
Trump who has on several occasions accused WHO of siding with the Asian country, warned of reconsidering America's membership in the organization following the "missteps in the handling of the pandemic".
Read More
This is the letter sent to Dr. Tedros of the World Health Organization. It is self-explanatory! pic.twitter.com/pF2kzPUpDv — Donald J. Trump (@realDonaldTrump) May 19, 2020
Racism in China
The alleged discrimination started in Guangzhou, a city of about 12 million people in the highly industrialised Guangdong province, last month.
There were reports that the local government was implementing surveillance, conducting compulsory testing and enforcing a 14-day quarantine for all Africans, even if they had earlier tested negative for the virus and had not recently travelled outside China.
The racist discrimination sparked outrage in several African countries after images of Africans being barred from various locations began circulating on the internet.
French news agency AFP reported McDonald's China was among businesses that came under fire after its branch in Guangzhou banned black people from entry.
Other Africans were reportedly sleeping in the streets of Guangzhou and Beijing –without food and other basics– after being evicted by their landlords and police ostensibly for spreading the virus.
The Chinese ambassador to Kenya Ambassador Wu Peng's claimed the "videos did not tell the whole story". That the Africans, some of whom did not have valid papers to be in the country, violated public health measures such as avoiding public gatherings and wearing masks.
Wu Peng told The Star newspaper "…they (Africans) went out gathering without masks. Later they showed symptoms of infection, but they have already transmitted to the community".
A number of African states summoned Chinese ambassadors following the grief, pain and humiliation meted on Africans.
The Chinese Foreign Ministry responded by saying that it acknowledged the concerns of African countries and that the reported cases would be probed by authorities in the Guangdong Province.