By PATRICK BEJA
At least 150 people have been butchered this year in the ethnic violence in Tana River County pitting the pastoralist Orma and against Pokomo farmers.
The killing of 31 people at Kipao village yesterday in the Tana River County is a sign of continued trouble in the delta where the River Tana snakes through.
The clashes intensified in August and September when more than 100 people were killed, among them nine police officers.
More than 2,000 houses were burnt and about 30,000 people displaced in the clashes. On August 14, six houses were burnt and a woman lynched at Kau village in Kipini division. On August 16, 180 mutilated cattle were discovered at Ozi and Chara villages and forcing Coast PC Samuel Kilele to tour villages following heightening tensions. On August 21, 52 people were hacked to death with some being burnt alive among them 11 children and 31 women. One hundred houses were reduced to ashes, 300 head of cattle killed, and about 1,000 displaced in the Pokomo retaliation attack against the Orma.
On September 8, 13 people were killed at Chamwanamuma village in Tana Delta. The Provincial Administration reported that about 300 raiders armed with guns and believed to be from the Orma community struck at dawn.
Kilelengwani massacre
On September 10, 38 people were killed including nine police officers at Kilelengwani village in Tana Delta. The Kilelengwani episode remains the most dramatic and embarrassing in the face of the police service after a civil group overran a police camp, killed officers and walked away with their guns. ?About 500 Pokomo raiders attacked the village and torched the police camp before they snatched eight guns.
On September 10, President Kibaki declared a dusk to dawn curfew in the Tana Delta before more than 2,000 GSU officers were later deployed to enforce the order.
The GSU were also directed to enforce a disarmament programme, but little was achieved in the recovery of illegal guns.
"The Government should give Kenya Police Reservists (KPR) from both the Pokomo and Orma communities guns under the community policing programme to secure the villages in Tana River county," said a resident Said Rova.
He argued the GSU and other police officers deployed in the Tana Delta cannot protect every village and hence the communities should be facilitated to protect themselves through KPR who are supervised by the police.?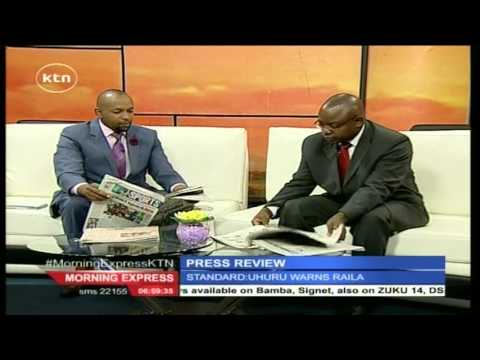 News police aircraft are in the country Police to buy more anti riot gears to tame CORD protesters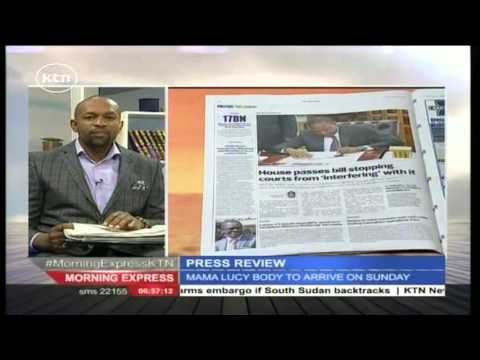 National Assembly is once again on impunity drive stopping courts from intervening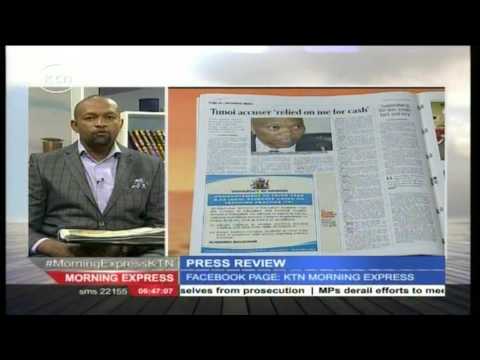 Nairobi Businessman spills more beans on Judge Tunoi's case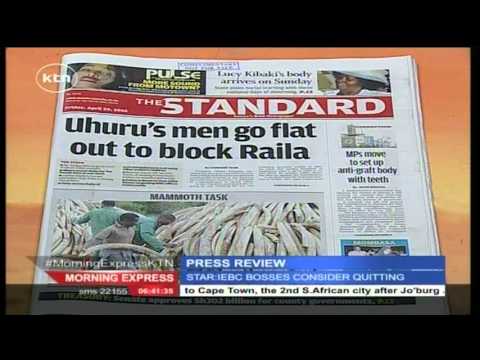 Moses Kuria puts plans in place to have Raila Odinga arrested in the next planned protest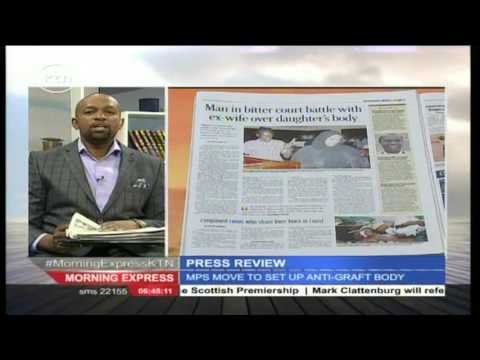 Husband and wife fight to bury the body of their deceased daughter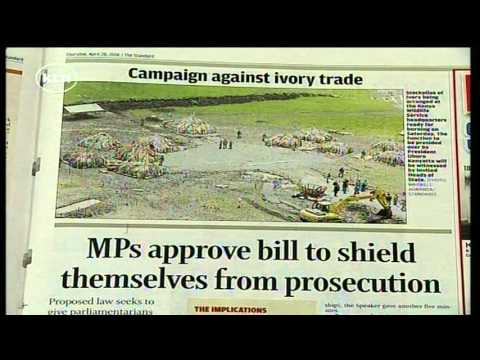 Kenya government to unmask faces of most dreaded poachers