Turkana County MPs from left: Josephat Nanok, Ekwe Ethuro and John Munyes. [Photo: Martin Mukangu/Standard]
By Ally Jamah
Members of Parliament from Turkana County have vehemently opposed the decision by the National Security Council (NSC) to send the military to Turkana and Samburu Counties following the killing of at 42 police officers by Cattle rustlers in Suguta Valley.
Labour minister and MP Turkana North John Munyes, Assistant Minister for Forestry and Josphat Nanok (Turkana South) and Ekwe Ethuro(Turkana Central) have said that the President Kibaki will take full responsibility as the Commander in Chief for any human rights violations that will be wrought on innocent people who may be tortured.
They added: "This military deployment is ill-advised because it is a testimony that our internal security apparatus have failed. Innocent people are running away from their homes and schools out fear of the military."
"We have always said that the military should be deployed along the border with Ethiopia and Uganda where Kenyans face constant attacks from bandits from neighbouring countries," said Munyes at Parliament Buildings.
"To send the military to Baragoi is to overthrow the constitution. Parliament has also not given a go ahead for the military to be deployed. "We are prepared to launch a legal battle in any court of justice locally and internationally" said Ethuro.
Nanok said: why was the Kenya Defence Forces not used when innocent Turkanas were massacred recently at Todonyang by suspected Merille bandit from Ethiopia?"
The MPs have called for the immediate resignation of the Acting Head of Public Service Francis Kimemia as well as police Commissioner Matthew Iteere for the failure in the operation that resulted in the death of at 42 police officers.
They suggested that the operation was poorly planned and executed claiming that ""Samburu warriors" were allowed to be part of the "partisan" police operations against the rustlers from the Turkana community
"The police were not going to pursue cattle rustlers. They were going to raid a certain Turkana Manyatta. The Turkana decided, no, they should confront the officers in the valley to protect their children and families, Let's face the facts," said Munyes
"The government should have waited for all of us to go there to retrieve the stolen cows peacefully instead of launching a partisan security operation," said Munyes.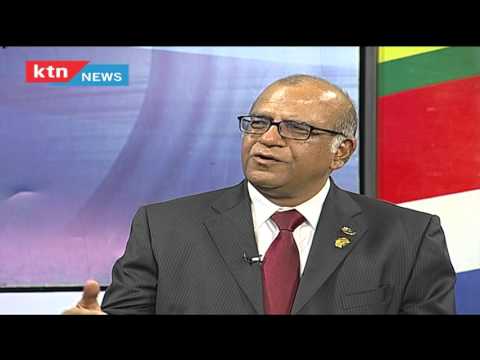 Business Today 29th April 2016 Chase Bank reopens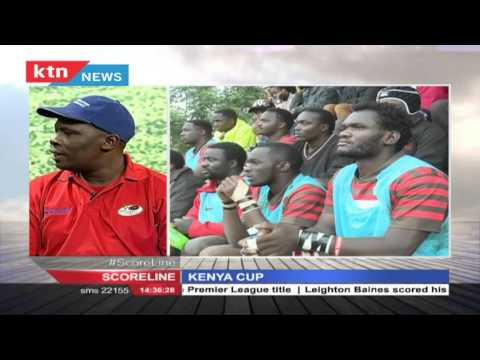 Scoreline 1st May 2016 - Kenya Cup Rugby Tournament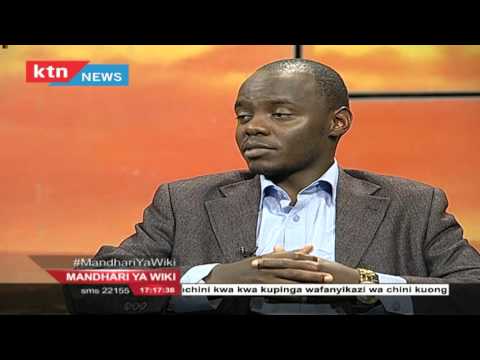 Madhari ya Wiki 1 Mei 2016 Uongozi wa Vijana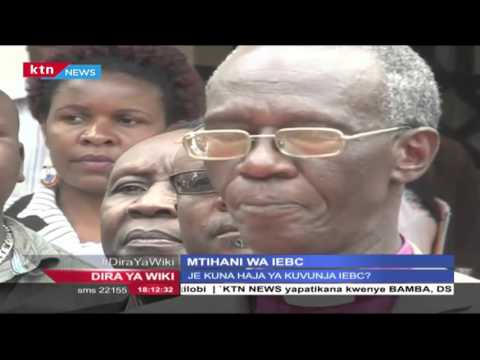 Dira ya Wiki 29 Aprili 2016 Makanisa yataka IEBC watoke ofisini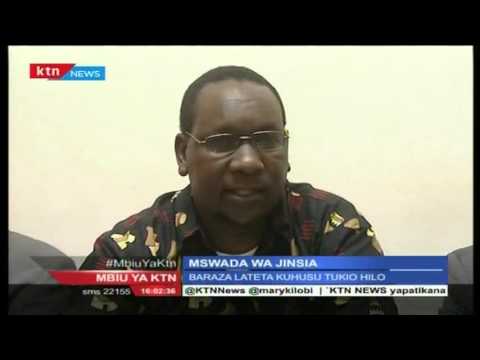 Mbiu ya KTN 2nd May 2016 Mswada wa Jinsia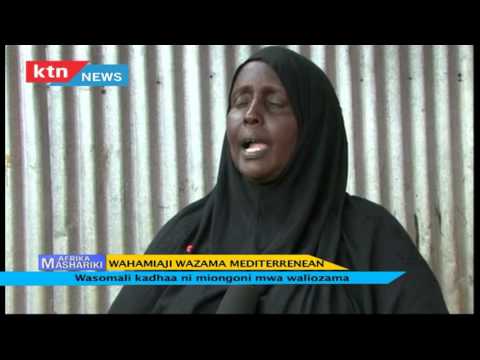 Afrika Mashariki 1 May 2016 Vita dhidi ya Uwindaji haramu