By Cyrus Ombati and Ally Jamah
Police Commissioner Mathew Iteere has allayed fears that grenade or bomb attacks were the cause of a blast that went off from inside the Sasa Boutique located within Assanand's House on Nairobi's Moi Avenue.
Police say 27 people were injured in the blast, four of them critically and were undergoing treatment in various hospitals. Most of the victims, including the four were admitted at the Kenyatta National Hospital.
Iteere accompanied by top explosive experts arrived at the scene moments after the loud explosion followed by a fireball and immediately launched investigations into what caused the blast and fierce fire.
Shortly afterwards, Internal Security Assistant minister Orwa Ojode and MP Jamleck Kamau dashed to the scene and appealed for calm as crowds surged to catch a glimpse of what had happened.

There was confusion as the Police Commissioner said initial investigations pointed at an electric fault followed by a loud explosion and fierce flames.
Iteere ruled out possibility of a grenade and bomb attacks saying the injuries were not consistent with improvised explosive devices.
"The blast could be as a result of an electric fault but not a grenade or bomb blast. Four people are critically injured and are in high dependency unit," Iteere told journalists later at Kenyatta National Hospital.
Police immediately ordered the closure of Moi Avenue to traffic in the wake of the blast and sealed-off the scene of the explosion allowing only emergency vehicles.
Sections of Tubmun Road and River Road were also closed to traffic and rescue operation and emergency services were called into action.
Members of the public helped to push away personal vehicles parked along the street as a huge ball of fire erupted at the apparel shop.
At least 30 people were undergoing treatment at the Kenyatta National Hospital for various injuries soft tissue injuries sustained in the accident.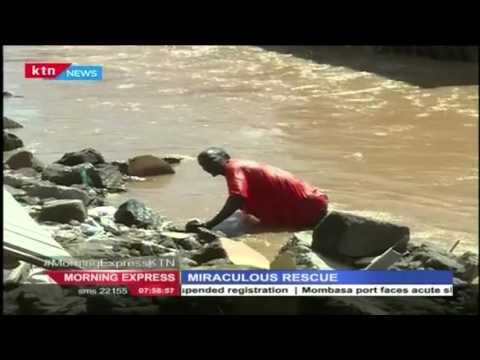 Miraculous Rescue of a 1 and half year old child in Huruma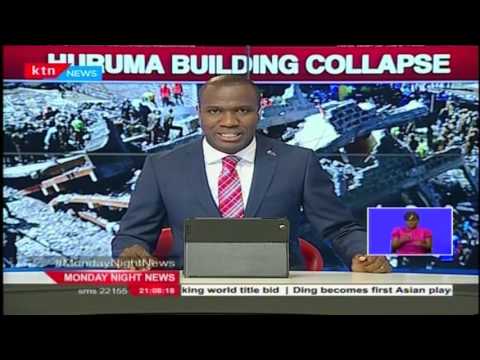 KTN Monday Night News Full Bulletin, May 2Nd, 2016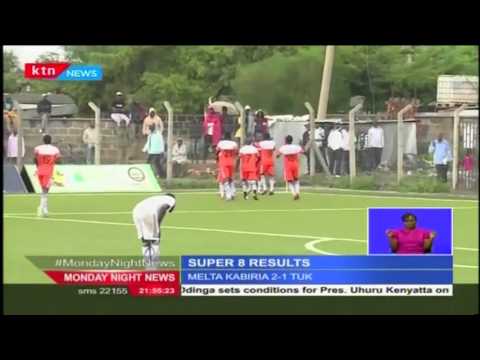 Kayole Asubuhi holds Jericho All Stars to a 1 -1 draw in Sportpesa Super 8 premier league match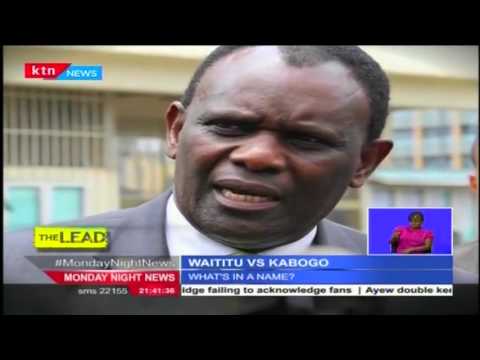 The Lead: Is Kabete MP Ferdinand Waititu using his brother's academic papers as his?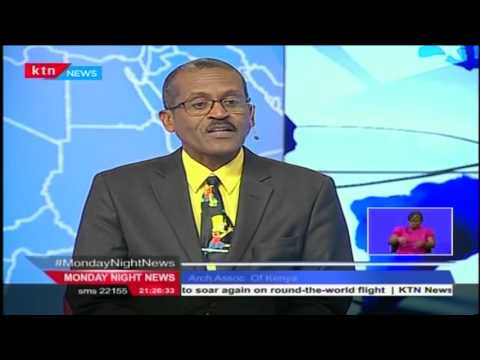 Monday Night Interview with chairman of Architectural Association of Kenya, Engineer Evans Goro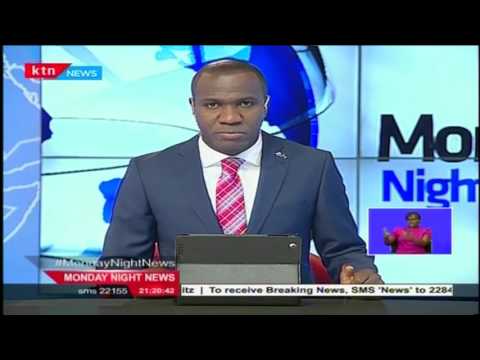 Eight girls and one man caught stripping and taking nude photos in a public park in Kisumu