Light up your world with interesting lamp ideas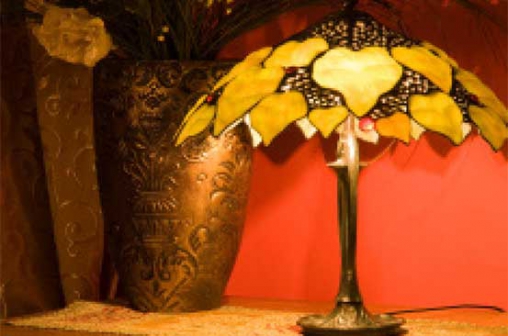 Every room needs a blend of lighting to set the mood and provide sufficient illumination. Domestic interior lighting can be divided into three basic categories, according to interior decorator Terence Conran.
General lighting
This is the overall background lighting, which provides illumination, especially at night. It throws light on a wide area through a central light source usually in the middle of each room which spreads light out. The lighting is often basic, unattractive, inflexible and gives a dull quality to a room and can be varied by using various individual light sources such as down-lights fitted in the ceiling.
Tasks lights
These are concentrated lighting used to illuminate one area brightly such as a kitchen work surface, desk or reading chair. They can also be mounted on walls as spotlights to highlight paintings or plants. On the other hand, atmospheric lights are used to provide subtle illumination through use of table lamps or floor lamps.
Incorporate these into your living space to provide variety and balance. The floor lamps provide additional lighting while adding some subtle or not subtle drama and height. As the name suggests, the lamp is tall and will have its base on the floor and can be used to illuminate dark corners or placed between sofas to shed light on faces during conversations. They also make a room look larger.
Table lamps
These are much more versatile and can be placed on stools, bedside tables and work surfaces. Ceramic lamps in particular come in various shapes, form and style to fit your room colour and personal taste.
When selecting a lamp, consider the style of the room where it will be used. Is it traditional or contemporary? Ensure that the lamp size is proportional to the space available. The shade should be half or three-quarters of the size to the base and should conceal the internal hardware of the lamp. Select a shade that is similar to the shape of the base. A cylindrical base will look better with a similarly-shaped shade.
Select shades based on amount of lighting required in the room. The more translucent the shade is, the more light is released into the room. When installing the lamps, consider its safety, keep wired tucked away to prevent accidents when someone trips over. Also keep them secure so the precious lamp does not topple over at the slightest movement.
Are you the kind of person who likes to sneak away to read a book? Then consider getting a reading lamp, which provides directional lighting at a reading table or in bed or even at a sofa without affecting the lighting in the rest of the room. A book can be read at night while your spouse is sleeping as the lamp lightens only the specific areas of interest.
You will be amazed that you can find affordable lamps at furniture retail shop and supermarkets and transform the mood in your living space and light up your world.