Second phase of Tembea Tujenge Kenya campaign kicks off
By Solomon Koko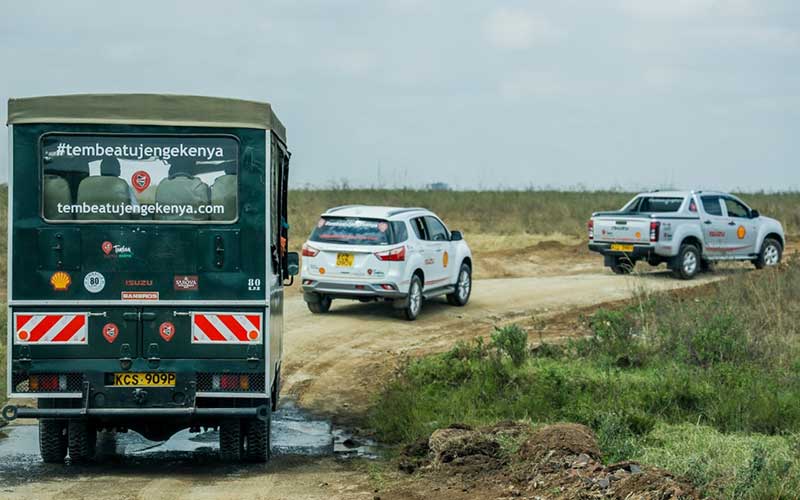 As Kenyans gear up for the reopening of the economy after the negative effects of the coronavirus pandemic, domestic tourism has received a shot in the arm after local firms kicked off the second phase of the Tembea Tujenge Kenya Initiative, a move aimed at boosting the tourism sector's recovery.
The initiative led by marketing and advertising company BT concepts and supported by local firms Shell, Sarova Hotels, and Isuzu East Africa, comes at a time when the country's economy has been adversely affected by the COVID-19 pandemic.
Speaking during launch of the second phase of Tembea Tujenge Kenya on Friday, Head of Presidential Delivery Unit Andrew Wakahiu said the initiative is also aimed at increasing job opportunities in the tourism sector.
The second phase kicked off with travellers touring the Amboseli National Park in Kajiado County.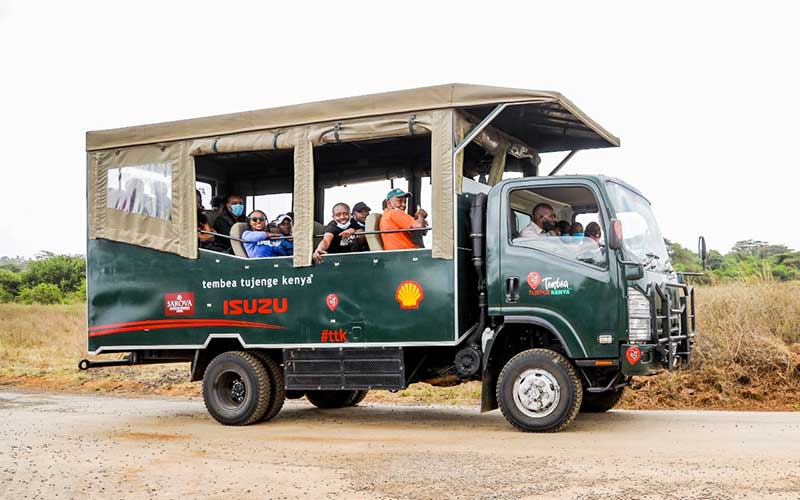 Isuzu's Marketing Director Wanjohi Kangangi said the campaign is aimed at marketing Kenya to Kenyans and enable locals to explore Kenya affordably in order to promote domestic tourism and attain industry sustainability.
Tembea Tujenge Kenya Ambassador Maina Kageni stated that the team plans to visit two different destinations over the weekend, and give details of the places which include where to find affordable rates for accommodation, activities to partake, the route to take which is later shared with Kenyans through all social media platforms.
"The campaign is a long-term concept, that will run for the next three years," said Kageni during the launch at a Nairobi hotel.
On his part, BT Concept CEO Andrew Kanyutu added that the Tembea Tujenge Kenya initiative will be documented in all the counties that the campaign will be hosted.