Be goofy, drink, eat and enjoy life before death calls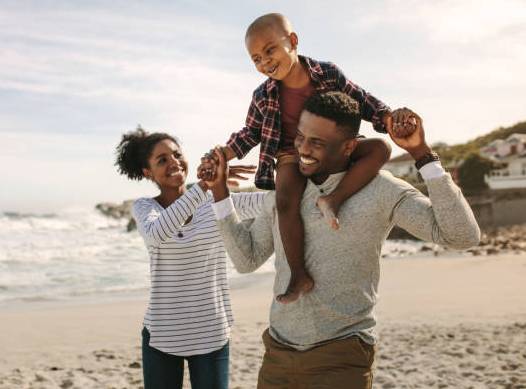 One day we'll die – and if it isn't a sudden demise, or dementia where you cannot remember much, we'll have regrets.
But, first, a funny story from a funeral where a wife (of 50 years) to a mzee who passed away with Alzheimer's, actually had the grace and (dark) humour to make us laugh at his service.
She said one morning, she went downstairs to find her hubby sitting there with his chai, and a cake he had bitten into, with a grimace of great distaste on his face.
'Hii keki imeharibika!' he said – except it was a cake of soap that he had tried to eat with his tea.
When she told him to go brush his teeth, as she got him fresh cake, mzee obediently left the dining table – only for her to discover him in the corridor a few minutes later, brushing his shoes!
Back to the stuff that observant hospice workers have found wannabes will have 'end of life' regrets about.
We will wish we had spent more time with the people we love the most.
And that is usually our family, because however imperfect, they are the ones who are there at the end – not that bunch of 'boys' from the local, or the 'clande' you are tramping around with on out-of-town road trips, amigo.
You will wish you'd been nicer to your wife. Spent more time with your children as they grew up. And if you are a child, even as an adult, wish you'd visited more with your parent/s, as they're exiting life.
If you can do trips with your kids, the better, as those are what they'll remember most later too
In fact, not travelling more is a big regret of those going on that ultimate eternal journey out of Earth.
Wannabes will always wish they had worried less during their time here in the world.
Most worries never come to pass anyway. Remember what you were worrying about 10 years ago? (I actually do, it was about running out of dough during a honeymoon, for a union that fell apart anyway).
Many Wannabes are way too 'serious for life,' as the phrase goes. Have a sense of humour to live longer. Have a laugh, even at your expense. Be a bit goofy. It's really never that serious.
Wannabes will also regret at death not living life their own way, and not as per the expectations of others, starting with their parents.
Try and live your dream, and remember most folks don't really wake up thinking about you, so don't mind too much what others say.
Stand up for yourself against bullies.
And be kinder to people! Don't be like that university don who took delight in expulsions and academic destruction, and whose death earlier this year was met by universal approval on social media.
Many Wannabes regret playing it too safe, whether for a salary or being in a comfort zone; but always seek more meaningful work. Change careers midstream if need be – and, sensibly, be ready to 'choma bet' on well thought-out investments/business ideas.
Stop chasing the wrong things, as you will regret this someday as it 'wasted your time,' whether it is glutton drink or wanton women. If young, get the cojones to ask that young woman out. And don't you dare spend decades fantasizing about the 'One that got away.'
If a relationship, or even marriage, collapses, close that chapter!
There's a song by Green Day that this columnist loves that goes: 'The regrets, are useless, she's in my head/ from so long ago. I'll never turn back time, forgetting her but not the Time ...'
Wannabes will often regret not taking better care of themselves at their deathbeds.
So drop that pack o' smokes a day, the careless sexing, overeating to the point of obesity.
Eat healthier, take more walks, jog or run; sleep better, have a siesta, exercise – and have some form of Spirituality within.
Lastly, live more in the moment, and work less (no Wannabe should misinterpret that to mean be a lazy coyote). Time really does speed up as we get older.
Remember how those December holidays, when we were ten, seemed to literally last forever?
And how now you have found yourself telling a pal or colleague 'where has 2021 gone?' Yuh!
That's how it will be, right at the end: 'Where did life go?'
Just before the heart machine flattens to a flat 'bleeeeppp' screech, as shrill as Nick Mwenda's voice that always reminds me of a reedy Akamba wind instrument.