DJ Oxygen: Ten years in prison was no joke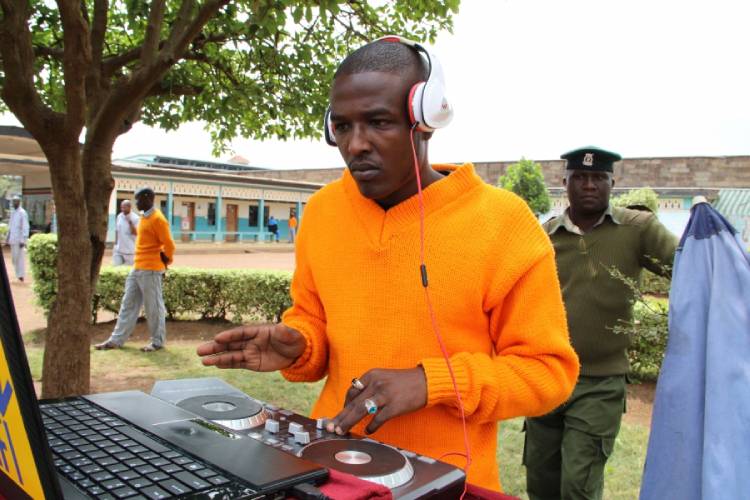 JOHN MUTEMBEI was a young entrepreneur ferrying passengers on his boda boda. But one fateful night, his two customers turned out to be robbers. He narrates his ordeal to KELVIN KAMAU.
You are an ex-prisoner; how did you find yourself behind bars?
An incident occurred on February 25, 2010, which turned out to be the darkest day of my life. It is also the day my life changed from good to bad. I vividly remember on that fateful day, I was in Nanyuki Township, where I was a boda boda operator. At around 10pm, two men hired my services and asked me to take them to the bank to withdraw some cash. Little did I know they had committed a robbery and were intending to withdraw the cash using a stolen ATM card.
Did you suspect anything?
I had no idea what was happening. When we arrived at the bank, the two alighted from my motorbike. One of them headed towards the ATM machine, while the other was left standing near the motorbike. Within a fraction of a second, I heard police officers shouting at us and before I could turn back, they told us not to make another step. The one who had gone to withdraw money turned and ran very fast.
The other one who was next to my motorbike ran in the opposite direction and I didn't move from where I was standing because of fear. I was arrested by the officers and they asked me why the other two had run away. I told them I didn't know the duo because It was my first time to ferry them. The cops did not believe my story and I was escorted to the police station for suspected robbery.
Were you arraigned in court?
Yes, I went through the entire court process for two years. On April 17, 2012, I was sentenced to death for robbery with violence. I made two appeals on my sentence but both were dismissed. That is when it dawned on me that my fate had been sealed as a prisoner.
How did you survive in prison?
After struggling with denial for a long time, I realised that I had gone to prison for a reason, and my goal now was to fulfil my purpose.
What was your purpose?
I believe God wanted me to be in prison so that I could leave a positive legacy behind bars, and so that people could learn from my experience. I engaged myself with different correctional programmes, including The President's Award-Kenya, where I became a participant. I also trained on a physical recreation programme, acquired deejaying skills and got the opportunity to train others.
You went on to become the first prison deejay (DJ) in the country. How did this happen?
I realised that I had to be productive inside prison to avoid stress. That is when I started serious training on becoming a DJ. After improving on my skills, I was often invited to entertain high-profile guests and fellow prisoners.
Did you always intend to become a DJ?
No, it was not something that I had planned for. But when I was behind bars, I wanted to achieve something that people would learn from me. My fellow inmates embraced my talent and I also trained them how to DJ and dance. Deejaying impacted my life in a great way because it kept me sane behind bars; it was like some kind of therapy to me.
Where did you draw your inspiration to do all these things in prison?
I was challenged by an ex-convict who visited the prison and gave us a testimony of how he went through a difficult time behind bars, and after getting his freedom back, he became a prominent person in society. This became my goal too. I lost time but in the end, I believe I have used it positively.
How did you get your freedom back?
n March 2020, I made a resentencing petition, for which I was able to get a hearing date. I went through a new trial and was granted freedom. I intend to continue with the programme to help mentor youth in the community.
Now that you are a free man, how are you rebuilding your life?
The good thing is that I have not encountered stigma since the day I was released from prison. I became a star DJ while still in prison and many people used to watch me on TV whenever there were celebrations. My hustle comes from gigs and I'm also planning to start a family soon.
What advice would you give to the youth?
They should know that in life there will always be challenges. However, they have to take these challenges positively so that they can build a good future for themselves. They should also be cautious of the people they associate with to avoid getting into trouble.