Gospel singer: My hateful step-mother sent me to the streets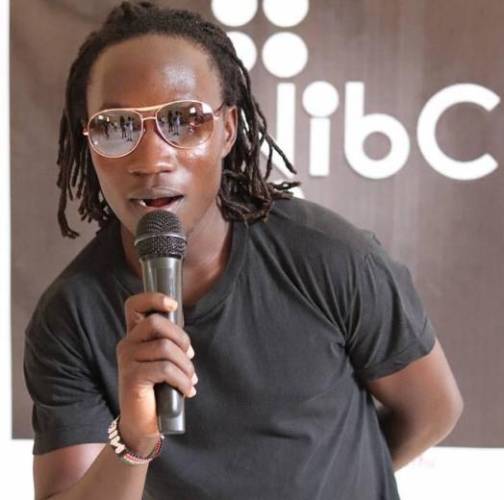 How do you travel from Nairobi to Mombasa without bus fare? As a street boy, WISDOM KIZITO hid under a bus and held on for the entire nine-hour journey. He narrates his story to ESTHER DIANAH.
Tell us a bit about yourself.
I was born in Ugenya, Siaya County. However, my parents separated when I was four-years-old. Both my parents remarried after the separation and I ended up living with my paternal grandparents. I am the only child of my parents and I have six step-siblings.
How was life after your parents' separation?
Sometime after they separated, I moved in with my father in Nairobi. I wanted to pursue my studies, but that dream was short-lived.
What do you mean?
There was a lot of misunderstanding between my stepmother and I. We could not see eye to eye and eventually, the conflict landed me in the streets, first in Nairobi, and then in Mombasa.
How did you get to Mombasa?
I could not board a bus like a normal passenger because I was a street kid. So I hid under the bus as it took off and stayed under there the entire journey.
What happened when you got to Mombasa?
I joined other street families. We scavenged for food from dustbins but many are the nights I went without food. Life was not easy and I went through all the challenges that street children face. There was no shelter so we slept outside where it was cold whenever it rained. Other times, we were arrested by police without committing any offence. Eventually, I started using drugs to forget my troubles.
How did you make the decision to leave the streets?
There are some good Samaritans which visit street families, talk to them and teach them about the negative effects of using drugs. One time there was a team that came to talk to us and from the talk, I decided to turn my life around. That one meeting changed my entire life.
How did you reform from street life?
I was lucky to meet a well-wisher who sponsored my secondary education. She rescued me from the streets and also helped me realize my dream. I got saved by giving my life to Christ and through the support of other people, I managed to change my life and create clear goals for my future.
What was the first step after being rescued off the street?
I joined a group known as Rapha Family. The founder, Carly Cerack, took me to a music school where I developed my music talent. While still at the music school, I met a man called John Chacha, who is an event's organizer and promoter in Mombasa. Chacha occasionally invited me to help him in organizing events, so I learned some industry skills from him.
How did you settle in Isiolo from Mombasa?
One time, Cerack organized a mission trip to Isiolo and asked me to help plan the schedule and that's how I found myself in Isiolo. After getting there, I found out that Isiolo is a fast-growing town, and so I decided to remain and establish myself there. Lucky for me, I got an opportunity to be trained by the Permanent Presidential Music Commission (PPMC) and got a lot of knowledge on entertainment business, copyright issues and also got confidence to work with the government and corporates.
What do you do currently?
I own an entertainment company called Not I But Christ (NIBC) Entertainment. I got the name from all the struggles I went through and what God did for me. My company does talent and event management, where we empower youth using their talents. I am also co-founder of Isiolo TV and a radio host at a local radio station. Besides that, I manage the '011 Dance Club' and I also run several youth movements such as 'Activist Isiolo', 'Isiolo Cyclists', 'Kenya ni Mimi' and the 'Biz ni biz initiative'.