Pacesetters: Kenya's unsung heroes of athletics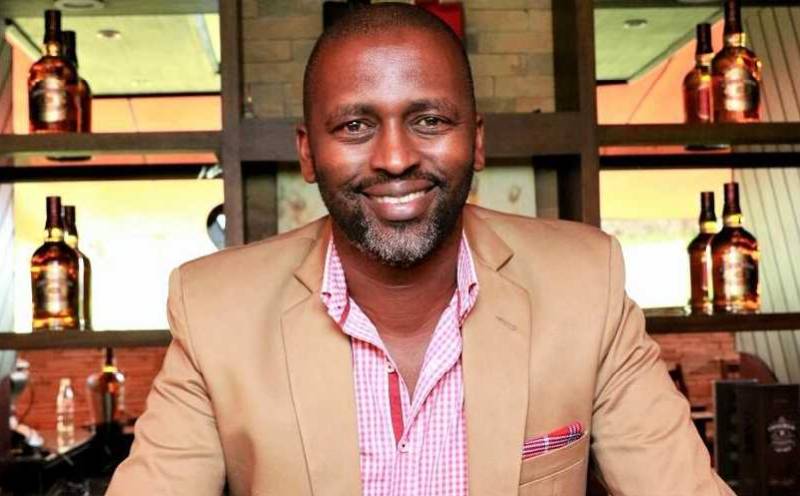 The track and field season starts with the first leg of the World Athletics Diamond League meeting in Doha, Qatar, on May 6.
It comes just two months before the World Athletics Championships in Eugene, Oregon, and the Commonwealth Games in Birmingham, UK, on July 28 to August 8.
And over the years, there have been silent heroes and heroines in track and road running –the pacemakers or otherwise known as rabbits. Here, The Nairobian shares a ledger of Kenya's world record pacesetters.
Martin Keino
Martin Keino, the son of 1968 Olympic 1500m champion Kipchoge Keino, could not match his father's athletic performance. But, as a career pace setter, he paced for seven world records.
He was the pace setter for Daniel Komen when he set two all-time marks and Ethiopia's Haile Gebresellasie and Kenenisa Bekele, who broke world records in 5000m and 10000m.
He led Komen to set world records in two miles twice, posting 8:0354 and slapping the current record of 7:58.61 in Hechtel, Belgium, on July, 19, 1997.
Komen stands out as the only man alive to have run the two miles race under eight minutes.
Komen said: "Laban Rotich set the pace for my indoor world record, John Kosgei and David Kisang led me to the outdoor world record while Martin Keino set the two miles world record."
David Kiptoo
He set the pace for Kenyan-born-Dane Wilson Kipketer in 800m and Noah Ng'eny in 1000m.
Kiptoo, the 1996 Atlanta Olympics 400m finalist, said world records are unattainable — save for 400m, 200m and 100m — in all races from 800m to marathon. That implies all the runners in the sprints can play the role of pace setting. He is a member of the County Assembly in Uasin Gishu.
"Apart from 100, 200m and 400m, no one has posted world record times without pacemakers. And this explains that there is no world record without a pace setter. I doubt if there is any," Kiptoo said.
Kiptoo, the alumnus of St Patrick's High School-Iten, said some runners managed a world way back during the olden days of Kipchoge Keino, who ran a 3:34 in 1,500m and that was quite easier as the record now stands at 3:26.oo.
And pace-setting has turned out to be a money-minting venture and, at best, a career to some athletes, among them Kiptoo. "I made a successful career in pace setting…I even earned more on it alone. In most races, I could earn more than the runner-up finisher as I was a good 800m runner," said Kiptoo, who ran a 1:43.39 in 800m.
The graduate from Texas University, says: "Miscalculations can cost an athlete the world record. Timing must be perfect and should go as planned and best pacemakers work within the set strategy. You ought to be a very good athlete to pace for a world record. For example, in the 800m you have run at least 1:43 best time."
Kiptoo has a long history in his 14 years of international athletics. He paced for three years, engaged in competitive running for seven years and later went back to pace for another three years before he retired.
"You need to be focused so that after pacing, you utilize the experience and have others pace for your big time running. That only comes when you have the best judging skills and I believe I had it. Look at my races, I completed the 200m stretch in 25 seconds and 49 seconds in the 400m mark and it will also help plan your career well," said Kiptoo.
He says some undermine pace makers as low class runners, "but they are not. They must be very good."
Sammy Tangui
Tangui, who was the pace-maker David Rudisha's 1:41.01 then a world record, says a pace setter should be a mathematician.
"You should calculate the splits well if you are to control the race well. First do some walkouts early, square the track with the athlete you are pacing for and set attainable targets. You need mental strength," said Tangui, who started to pace at the Grand Prix meetings in 2007.
Tangui, who hails from Moiben in Eldoret East, says he ran the whole programme with Rudisha to gauge their seasons' form.
Peter Kirui
Peter Kirui, another career marathon pacesetter, adores his world-famous role. "It is not tedious. It is just a matter of planning," said Kirui, who paced top all-time marathons this season.
He started it with Rotterdam in 2010 leading Patrick Makau and Geoffrey Mutai to a 2:04 mark and later pushed the late Samuel Wanjiru to a sizzling 2:06 mark in the Chicago Marathon.
In 2011, he led Wilson Chebet to a 2:05.57 victory in Rotterdam and then paced Makau to the then 2:03.38 world record before taking Wilson Kipsang 2:03.42 in Frankfurt last month.
Caroline Chepkoech Kipkirui
In 2017, Mary Keitany took 41 seconds off the women's-only world record at the Virgin Money London Marathon, running 2:17:01 at the IAAF Gold Label Road Race.
Keitany targeted Paula Radcliffe's mark of 2:15:25 and ran minutes inside Radcliffe's schedule in the first half. Paced by her training partner Caroline Chepkoech Kipkirui, Keitany cut loose from arguably the most accomplished field in race history with an astonishingly fast race.
Let's talk about suicide triggers
Instead of throwing blame and pointing fingers when such happens, how about, we use the forums to address mental health challenges instead?