Ibrahim Rotich: The man accused of confusing Olympics star from age 17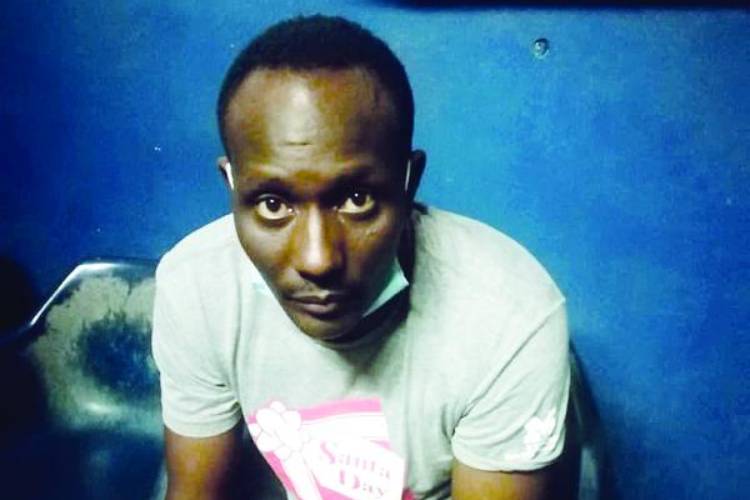 News of the death of Agnes Tirop on October 13 shook the athletics world, but it also brought to the limelight one Ibrahim Rotich. Rotich is the prime suspect in the killing of the athlete, who represented Kenya at the 2020 Olympic Games in Tokyo, and had in 2017 and 2019 won 10,000m world bronze medals for the country.
In Iten, where Rotich lived in the same house with Tirop for over six years, neighbours knew the man, who is now in police custody, as a coach-cum-husband. But over 70km away in Kapnyamisa village in Nandi County, Rotich is known as Tirop's coach and driver.
In Kesses, Uasin Gishu County, where Rotich has a wife and children, the suspect is not only known as the late athlete's coach but she was also believed as his second wife.
In all the three locations spread over different counties, people know Rotich's first name as Emmanuel. He wasalso identified as Kipngetich, and is said to have acquired the name Ibrahim while in a relationship.
His kin in Kesses declined to grant The Nairobian an interview but said they knew Tirop and their son were an item, although the couple was yet to give a date for their traditional ceremony.
"He (Rotich) helped the athlete in running a lot of errands and executing many projects. It is regrettable that things ended tragically. He is the only one who will tell you more about their relationship," a family member said.
Back at her training base in Iten, athletes who were close to Tirop describe the relationship between her and Rotich as rocky.
"They had fallen out and separated for over two months but reunited just a few days before Tirop's lifeless body was discovered in the house," says Boniface Kimutai, Tirop's pacesetter, who trained with the slain athlete daily.
Neighbours, on the other hand, tell of a man who ate live with a big spoon in what is believed to have been thanks to the late athlete's finances.
According to residents at Iten's Rural Estate, Rotich loved money and slay queens. To them, he had all the characteristics of a cool kid.
"We lived with Tirop and her coach-cum-husband. They were living in a rental house before moving into their new house a few years ago," a neighbour said.
"Every morning, the husband would drive the car that Agnes used to set her pace. Later, they would return and Rotich would chill inside the car, listening to loud reggae music," he added.
According to him, Rotich also used the name Tirop and he thought the deceased adopted his surname.
"The most irresponsible thing was that Rotich would bring different women to the house when Agnes was running abroad. He would make merry with the women and when the athlete returned and got wind of what was going on in her house, a quarrel would ensue. They would later live peacefully before the same betrayal happened again. It was just a circus," the neighbour said.
He said the merry-making sessions in Tirop's house were even more during the Tokyo Olympic period when the athlete joined the pre-departure camp in Nairobi.
In Nandi, the late athlete's relatives remain an angry lot and are accusing the suspect of manipulating her from a young age.
"He tried to separate our daughter from her family at a young age and he somehow succeeded. There was a time he kept the junior athlete out of the family for six months and we were worried. We didn't know what was going on between the person we knew as a coach, and our daughter," said her uncle, Cleophas Tirop.
Her father Vincent Tirop expressed displeasure with the manner in which the coach, now a suspect, took control of her daughter before she attained the age of consent.
"He took away my daughter at the age of 17. I think my daughter was trying to pull herself out of this man's yoke when she was killed. She was becoming mature and stopping the manipulations by an oppressive man," he said.