Newly engaged track star Asbel Kiprop plotting return to competition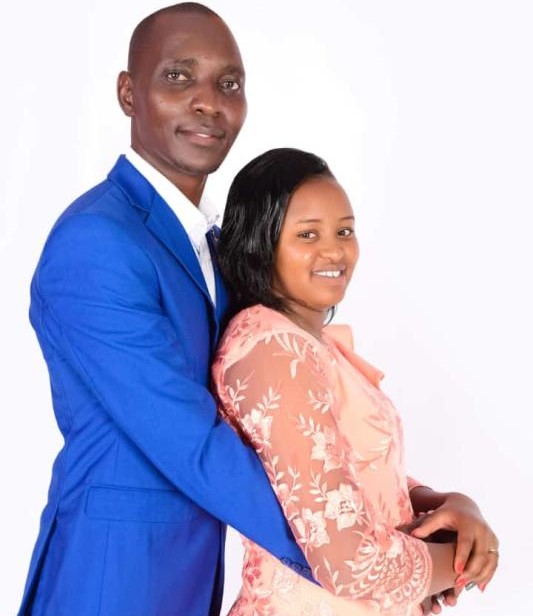 Olympic and World 1,500m champion Asbel Kiprop was always seen as a strong man, or so he seemed. That was until his world turned upside down after he was implicated in doping and banned from athletics. If anything, it confirmed the truth in the popular quote that "the worst part of being strong is that no one asks if you are okay."
Soon after he was banned after failing an out-of-competition test, video footage emerged of him with another woman in his car fondling and kissing, illustrating the depths he had sunk to.
The four-year ban also meant he lost money and titles won between November 2017 to February 2018 and seeing as the world was becoming unkind to him, he descended into depression and many a time he contemplated to take his own life, prompting his employer, Kenya Police Service to summon him to Vigilance House in Nairobi for counselling.
"I became an alcoholic, my wife left and friends deserted me," he said. "I never planned to end my athletics career this way."
In 2019, Kiprop threatened via social media posts to use his gun to 'earn himself justice.' He went ahead to ask World Athletics to take back his medals.
"I pray to the National Police Service to dismiss me now before I use their machinery to earn myself Justice. Kindly IAAF (now World Athletics) come take your medals. I don't need any on my house wall," Kiprop posted.
However, all through, Kiprop was adamant of his innocent, and in the fallout from his doping scandal, his life took a downward spiral. He lost any money, titles and friends which he had gained courtesy of his star performance in athletics.
Such quick fall from grace to grass saw critics urge Athletics Kenya to start a support program with counselling for athletes dealing with depression, whether it was caused by doping bans, loss of fame or other life stressors.
Kiprop was living on the fast lane, shooting from the hip, literally. However, the lanky athlete, who has won every medal there is in athletics, believes there has never been a night or a problem that could defeat sunrise or hope.
Such has been the mantra that has been guiding Kiprop as he counts down to his anticipated return to competition. He intends to return to professional racing after serving his ban though last year, he announced he intends to leave athletics to become a rally driver.
"310 days to 2/2/2022 I didn't dope. I hope they don't fake something else to keep me off. I'll be back anyway," Kiprop tweeted.
Last Friday, Kiprop pulled another surprise that sent his critics and friends reeling. Deserted by his wife (now ex-wife) and friends, Kiprop cruised into a new chapter of his life when he got formally engaged to his fiancée, who was only identified as Faith, at a well-attended ceremony.
He described the invite-only event that electrified Simat, Uasin Gishu as a pre-wedding ceremony.
Among those who graced the star-studded traditional ceremony were former world marathon record holder Dennis Kimetto, multiple world champion Vivian Cheruiyot and former world cross country champion Augustine Kiprono Choge.
Clad in a sharp blue suit, a tall Kiprop, before his father David Kebenei and his mother Julia, promised to marry Faith after enduring a bitter fallout with his ex-wife Sammary Cherotich earlier
in 2019.
Two-time New York City marathon champion Geoffrey Mutai and 1500m star Nixon Chebseba were also present in the engagement ceremony popularly known as koito in Kalenjin.
Two-time Boston marathon winner and Eldoret marathon race director Moses Tanui and former 5000m world champion Benjamin Limo represented veteran athletes. They sat with the elders who, during such celebrations, are charged with oozing wisdom.
"Today I'm officially engaged to Faith. I thank all who attended the function at Simat. Looking forward to the next chapter in life," Kiprop said hours to the colorful event.
Three days before the ceremony, Kiprop had told The Standard how his ex-wife joined some of his friends to abandon him as he wobbled under doping allegations which resulted in a four-year ban in April 2019.
"Even the woman whom I got married to and had children together left me. I am now fully recovered, moving on towards a brighter future and doing my training," Kiprop said during the interview.
The 2008 1500m Olympic champion said he was shaking the dust from his feet after losing a number of friends since 2017.
"I was stigmatized and mocked on social media as I tried to explain my innocence. I watched athletes competing and I felt bitter because I knew I would be part of those taking part and I was out, not because I didn't qualify to make the Kenyan team during national trials but because of accusations. I had resorted to alcohol to hide my frustrations," Kiprop, who is also a police officer recalled.
He continued: "It is only the national police service which stood with me. The Inspector General (Hillary Mutambai) took me like his own child and I was put under counseling. I recovered from stress."
After the event, the athlete said his new wife was among the people who stood with him amidst the tribulations.
Sammary, his estranged wife, had indicated in April 2019 that she had moved on from her troubled marriage to the 1,500m star.
She took to Facebook and announced to all who cared to listen that she was engaged to another man who she introduced as Kelvin Busienei.
This development appeared to put an end to any chances of reconciliation for the couple.
In 2018, Sammary and Kiprop went through a messy, publicized fallout at about the time the athlete filmed himself making out with another woman inside a car.
Around the same time, Kiprop had been banned for four years after testing positive to Erythropoietin (EPO) in an out of competition test.
All along, Kiprop has maintained that he is innocent of the doping charges and also apologised to his family as tried to clear his name.
In a surprise move, Sammary called for urgent counseling for the track star after the show of distress.
Her appeal came amidst warning by the police service that a disciplinary action would be taken against Kiprop for using Social Media to vent his frustrations after the four-year ban over doping.
Sammary said Kiprop is depressed and needed emotional support from Kenyans, particularly athletics fans.
Ms Cherotich however came to his defense, claiming the athlete never engaged in doping and that he was 'framed' by some of his close friends.
"Asbel is depressed as we speak and needs urgent counseling. Kenyans should stand for him the same way they celebrated his wins. I am not defending him because he is my husband but because I know he is a talented athlete who can't dope," Cherotich The Standard on the telephone.
She added: "I spoke with Asbel this morning after I saw his Facebook posts and he told me he is in a mental anguish following the four-year ban."
Cherotich said she will continue defending Kiprop over the doping issue even though they are separated.
Kiprop had indicated before the engagement that he was seeking to represent the country from next year when his four-year ban is expected to end.
He said his decision to return to competitions has been informed by his desire to speak for athletes who are falsely accused of doping.
He however expressed concern over what he termed as 'strange' doping allegations that arise ahead of global competitions such as the Olympic Games and the world championships, saying it has been tainting the country's image.
"It is questionable and strange that these allegations come up when our national team is preparing for global events," he said.
Athletics Integrity Unit (AIU) said Kiprop tested positive for banned substance EPO in 2017.