These athelete mothers returned to stardom after giving birth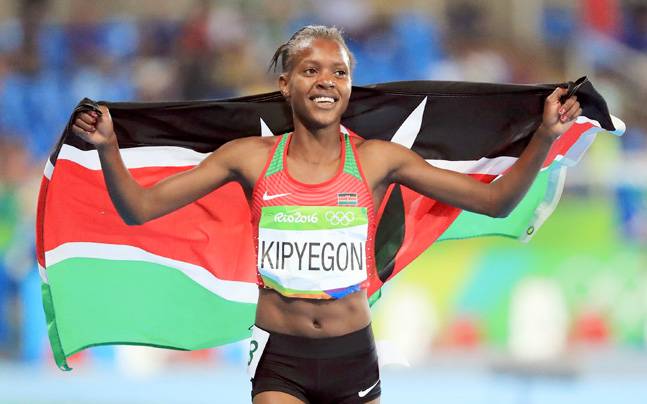 In life, the decision to start a family has always rested with the individuals involved. Yet for elite female athletes, the decision to balance their training regimes with parenting duties might not be down to their preferences.
There is a lot to be considered, including the implications it might have on their careers depending on how close they are to hit their peak performance. Many have walked that path never to return to their previous fitness levels.
So, when athletes opt to stay away from competition to start or add to their families, there is a lot of thought that goes into making that decision and many sacrifices made, which to an ordinary spectator would be hard to take. Take, for example, Olympic 1,500m champion Faith Kipyegon. She opted to get into motherhood immediately after the Rio Games back in 2016. Together with her husband, former Olympic 800m bronze medalist Timothy Kitum, they planned to skip the 2017 World Championships in London to chase their dream of becoming parents.
Then aged 23, Kipyegon ruled herself out of the remainder of the 2017 season to go on maternity leave. She ended up missing the Commonwealth Games in Gold Coast, Australia; World Indoor Championships, which were held in Birmingham City; and the World Championships in London.
"Faith will not take part in the trials for the Commonwealth Games or the World Indoor Championships. She is not in active training as she is expecting her first child," Paul Mutwii, the Athletics Kenya Vice President told the press back in 2017.
Most female athletes relish the chance to become mothers. To them, pregnancy is not an injury but rather a coveted step in their lives to feel the joy of bringing new life into the world. So, it is easy to understand why athletes like World 5,000m champion Hellen Obiri, Olympic champ Vivian Cheruiyot, steeplechaser Beatrice Chepkoech, Mercy Cherono, Kipyegon and many more made that important detour to motherhood.
And as they now prepare for the Tokyo Olympic Games, the inspiration to excel is higher as they are propelled by their young children and family to post even better performances. They will compete as if it is their last games or their lives depend on it simply because their strongest critics and motivators are their own family - their children.
Of course, these athletes are not getting any younger though they have a firm conviction that age will not prevent them from accomplishing their goal to win an Olympic gold.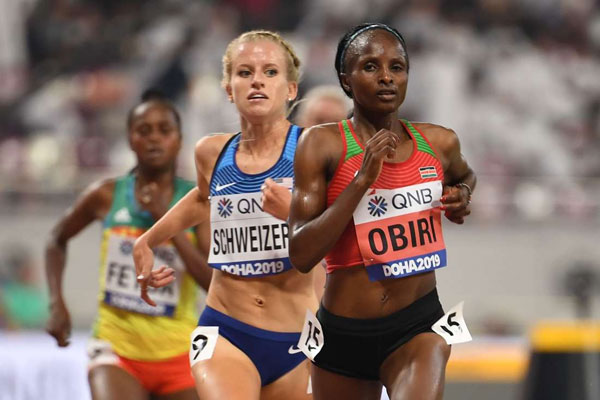 "Having a child is the best reward one gets. But the challenges you face when you come back from maternity leave are huge," says Obiri. "One of the biggest challenges is getting back in shape. When you become a mother, you need to work extra hard because you have somebody who looks up to you. You're a family woman. That motivates you a lot."
After giving birth to her daughter Blessing in 2015, Obiri added more than 20kgs, a huge increase for an elite athlete.
"Right now I'm 49kgs, and just imagine I'd gone up to 72kgs," she says.
Obiri acknowledges she has renewed motivation ahead of the Olympics.
"I'm preparing to move to the roads from 2021 onwards," Obiri adds. "I also hope to have another child, but I don't know when that will happen."
On her part, Cheruiyot had to forfeit defence of her World Championship title to give birth to her first son back in 2013.
"I am very happy to announce that I will take some time off from athletics this year as I am pregnant with my first child," Cheruiyot announced then. "I have been running for many years and at 29 feel that now is the right time to start a family. "I have already spoken to some of my colleagues who had babies to get advice about when to return to training after giving birth," she said, adding that her long term goal was "to win an Olympic gold."
Well, Cheruiyot seized her chance in Rio in 2016 and won that elusive gold. Now, she is up against another challenge; to win gold away from the track competition, this time round in the ultimate distance, the 42km marathon.
Last week, another Kenyan, Alphine Tuliamuk, who became an American citizen in 2016, announced she is pregnant and due to deliver a baby girl.
Tuliamuk, who was born in West Pokot, said her decision to have a baby and return to run the Olympic marathon about six months later — when the Games are set to take place in Tokyo in 2021 — is unprecedented.
"Being a pro-athlete, the timing of having a baby is very important, because you are in a four-year cycle. I'm in the peak of my career. If we take this opportunity now, I have time to recover from the childbirth, go to the Olympics and then return and continue to improve. We decided if nothing is going to happen for the rest of 2020 and part of 2021, why not take advantage of it and not worry about having to take a break again. For us, it was a very calculated move. I just need to be ready by August 7 — when the women's marathon final takes place," said Tuliamuk.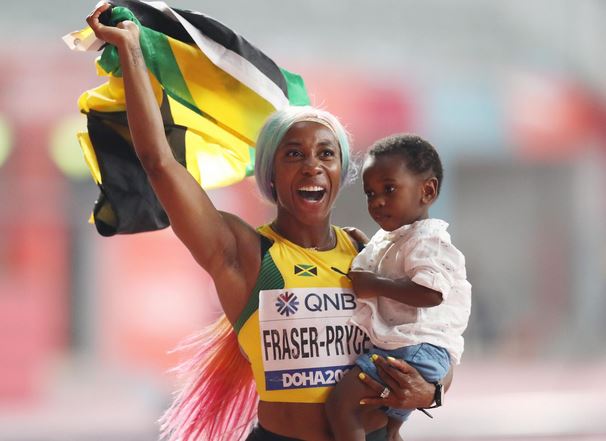 Two-time Olympic 100m champion Shelly-Ann Fraser-Pryce of Jamaica and Allyson Felix of America too had to step out to motherhood and returned to dominate the track and field circuit. Fraser-Pryce said she had always planned to have a family as part of preparing for life after athletics. The Jamaican was preparing to defend her world 100m title at the 2017 championships when she started getting "very sick".
"Pregnancy was the last thing on my mind," she says. "A couple of tests later, I found out I was pregnant. I stayed home for two days. I was shocked because I was thinking I just had to finish track and field before I could start a family."
One of the reasons most female athletes delay getting into motherhood was fear of loss of income. Until Allyson Felix took up the issue with her sponsors, Nike, women athletes would be paid less on return to competition after maternity leave. Moreover, their time in maternity was not paid for.
Sprinter Allyson Felix, distance runner Kara Goucher and middle-distance runner Alysia Montano broke nondisclosure agreements to shed light on this inequity when they wrote in 2018 that Nike limited their contracts when they got pregnant. Their stories led to a public outcry and a congressional hearing, and now athletic apparel companies, including Nike, are beginning to adjust their maternity policies to protect female athletes.
However, research shows that women athletes and other female sportspersons may experience lack of desire to give birth due to the kind of rigorous training they endure. Their bodies are under heavy physical stress, especially when they don't eat to compensate for the energy they are expending. The body goes into starvation mode and the brain figures out that it is not a good time to get pregnant, hence the body and the reproductive hormones go into shut-down mode.
Hide your knickers
Hanging your underwear on a public clothesline makes them public property