No miracles for Homa Bay pastor who defiled, impregnated epileptic girl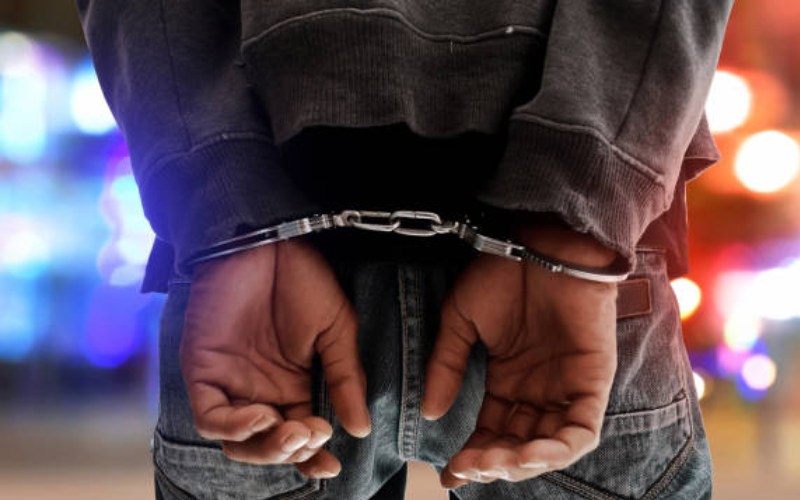 A clergyman accused of using his religious authority to defile and impregnate a 16-year-old girl has shocked people by praying to God to perform a miracle so he can escape arrest.
The man of God , who lives at Goyo sub-location, Kajwang' location in Ndhiwa sub-county in Homa Bay County, is the talk of the day in many parts of Nyanza region. The clergyman, who belongs to one of the protestant churches in the area, has been on the run for more than seven months now.
He fled his village six months ago on learning that the area chief and police were looking for him for allegedly defiling and impregnating the Standard Seven girl. The incident began last year when the clergyman reportedly took advantage of his religious position to hoodwink the girl's parents that he was capable of healing her from epilepsy through prayers.
This made the girl's parents release her to the clergyman's home so that she could be healed. He lived with the girl in his home for some months during which he reportedly defiled her. But when he realised the girl had become pregnant, he released her to go to her parents' home. The girl returned home with no solution to her health problem. Instead, the girl was pregnant.
This forced parents to inquire how their daughter conceived. The girl was candid and said she had been impregnated by the man of God. Her parents reported the matter to local security officers who began looking for the man of God. However, the man of God fled his village for an unknown location.
For the last six months, security officers have been unable to trace his whereabouts. But on Tuesday evening, Kajwang' location, acting chief Enos Nyawade got a tip-off that the clergyman had returned home. Nyawade mobilised security officials in the area and they raided the home.
But on arrival, the man of God caused drama that has left people in amusement. When the clergyman saw Nyawade and the team next to his door, he began praying. His prayer was aimed at communicating to God to perform a miracle so that he could escape arrest, which he had sensed.
He prayed for one minute and 49 seconds so that God could perform a miracle. He prayed in Dholuo as follows:
"Nyasaye loch nanga odonjo e dalana ka. Jachwech in emane iyiera ikind mbesena kendo in e okilkamaloka. Ineno weche obarore kuoma. An aonge nyalo to in ema imanyalo gik moko duto. Mana kaka ijachung' koda ka weche tek, yie ichak itimna ono kawuona mondo igola e wachni. (God, the administration officials are in my home. The creator, you are the one who chose me from among my age mates and you are the lawyer. You have seen I am bedevilled by issues. I am not able to rescue myself but you are the one with the ability. Just as you have stood with me during difficult moments, kindly perform a miracle to enable me escape this issue)."
But Nyawade stopped him, saying his prayer was taking too long and he had to be arrested.
"We have heard your prayer and you can now stop. You are under arrest," Nyawade told him. Nyawade said looking for the suspect had been a nightmare hence he could not be given any chance.
"He took advantage of his position to violate sexual rights of the child. He must face legal action," the acting chief said.
The security officers took him to Kobodo police post where he was detained temporarily before being taken to Ndhiwa police station.