Pay bill: Nyeri, Kiambu husbands bribe their wives to enjoy conjugal rights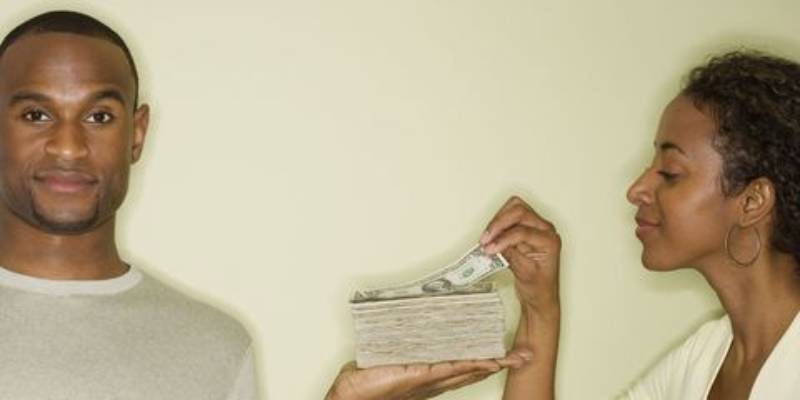 Men in some counties can't enjoy their conjugal rights without first giving their wives gifts or money, a survey indicates. Married men from Kiambu and Nyeri counties, the report by Maendeleo ya Wanaume has revealed, bribe their wives for access to bedroom-related goodies. Bribes sought include perfumes, dates and being taken out.
The survey was conducted between April and May 2019 to establish the major challenges facing couples. According to Nderitu Njoka, the national chair of Maendeleo ya Wanaume, the study also sought to find out how husbands and wives relate to each other in the course of their marriage, spousal attitudes, as well as besides identify how socio–cultural and economic factors affect marriages.
The survey sampled 500 husbands and 300 wives aged between 20 and 50 years. Njoka was of the opinion that the findings reflect what a majority of husbands go through in the hands of their wives across the country.
The findings indicated that, "conjugal right is not a right anymore since men become victims of blackmail whenever they ask for sex. About 80 per cent of men make love to their wives only after promising to buy them gifts or give them money."
Wives have also taken to dismissing advances from their husbands indirectly through various means, including offensive dress codes, which was the preferred method of 90 per cent of the wives interviewed, while "in 70 per cent of the marriages, kissing is a strange thing that was part of intimacy only in the first year after tying the knot."
Couples don't sit together in churches or public gatherings
The survey also found that about "60 per cent of couples don't share love text messages and care less about the status of each other while away, while 70 per cent of married couples no longer accompany each other to events or other places." According to the study, "80 per cent of couples don't sit together in churches or public gatherings."
In 2014, a Dama Survey by Consumer Insight found out that the church and other places of worship were the least likely places for a woman to take her mpango wa kando. Many married women however revealed to The Nairobian that it was at church that they were likely to fall for a pastor, priest or bishop who sweet-talks their way into their spiritual and emotional needs.
The Consumer Insight survey further indicated that irrespective of their married status, a Kenyan woman is rarely alone, especially at entertainment places. 92 per cent of the respondents indicated they would definitely be at a club in the company of a man.
Overweight wives
Weight gain was another issue that came out of the survey, that indicate that 70 per cent of married couples take to unhealthy dietary habits, resulting in wives becoming overweight in many homes.
The survey also found out that a majority of married couples hardly call each other by name after marriage, and use names associated with their children. It also revealed that many women favour children named in the linage of their parents at the expense of those named on the husband's side.
To impress their visitors, including friends and relatives, more than half the couples interviewed indicated that they display fake loving attitudes.
Many marriages in Kenya, according to the survey, also face early breakups over money issues, explaining an upsurge in cases involving property wrangles leading to separation or divorce. According to this survey, "the Marriage Act lacks in-depth analysis of applicable laws and only serves as a short-term measure which does not offer solutions on a long-term basis, like the recent cases of couples killing each other and their children."
Social media
The other factor the study identified as a threat to marriages is social media, considering that about three out of 20 couples met online. About 91 per cent of women sampled by the Consumer Insight survey in 2014 indicated that they have social network accounts, and little has changed since. A family lawyer acknowledged that a majority of separation and divorce cases have heavy evidence of infidelity from Facebook, WhatsApp and other online social platforms. The survey also found out that Kenyan women fear death, HIV/Aids and poverty more than divorce and losing children or being childless.
That wives are demanding gifts and money before allowing their husbands to get intimate with them is not surprising, considering that most women no longer depend on men. They make money from salaries, chamas, investments and businesses. Fifty seven per cent of women polled indicated that they were in business, while the rest depended on salaries and family members.
Many women still depend on their men
Nairobi sociologist Komu Mwati, said at the time that such a survey inspires women, "but from a realistic point of view in society, it works differently. While some women have formed very strong chamas and run serious businesses, they comprise the minority. Many women still depend on their men or are poor, which raises the question about the location and sample of the survey."
Talking to The Nairobian about the survey, psychologist James Mbugua believes that pointing at Central Kenya as where wives demand bribes for sex labelling is aimed at driving certain agenda. "If that was really the case, we wouldn't be having homes," the psychologist argued. He noted that "every community has a way of approaching conjugal rights. Such surveys should go deep and find out if those are among the reason we are witnessing the high numbers of suicide and killings among couples."
Mbugua added that: "When people want to eat dogs, they cover them using sheepskin. That is the same case here and hence there is need to delve deeper when interpreting such findings."
According to Mbugua, "Those participating in such a survey could be dealing with their personal issues or have a hidden agenda."