Drama in Kitale as lovers caught romping inside politician's maize farm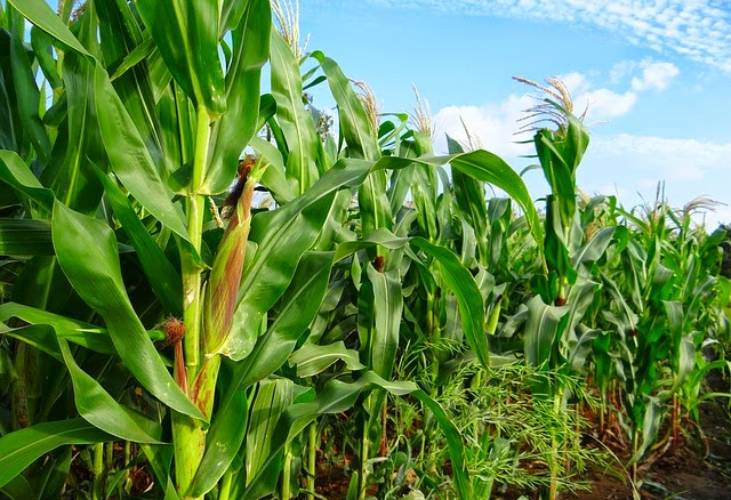 There was drama in Kitale after a man and his girlfriend were busted having sex inside a maize plantation. The couple was found by security guards who snatched their clothes, leaving them in their birth suits. The lovers had sneaked into the maize field belonging to a local member of the County Assembly to satisfy their bodily desires last weekend.
The two walked into the plantation, pruned maize leaves and spread them on the ground before they starting having sex. It is then that two guards inspecting the crops stumbled on them.
Without uttering a word, the guards grabbed the lovers' clothes, which were placed beside the improvised bedroom.
One of the guards demanded to know why they had turned the maize farm into a green lodge.
"After you are done with your romping session, you will leave this place naked as punishment for invading my place of work," one guard told the terrified lovers.
The man said to be in his early 40s desperately pleaded with the guards for over two hours to hand back the clothes, but in vain. It is after the man agreed to buy their freedom that the guards returned the clothes.
"Just take the Sh5,000 inside the pocket and spare us this embarrassment," the man pleaded.
The elated guards took the money and gave them their clothes.
"Let this be the last warning. This is not a lodging for men and women," shouted one guard as the embarrassed lovers hurriedly walked away.
One of the guards told The Nairobian that men have developed a tendency of bringing women inside the farm to have sex.
"On several occasions, we have caught more than 10 men red handed having sex with women inside this farm. They have turned the place as a lodging," complained the guard.
The guard warned that they will not allow the practice to go on.
"This is not a lodging for lovers. Let them look for lodgings in Kitale town," said the guard.
They accused boda boda riders of turning the area into a sex den.