Polygamous Archbishop authored his own misfortunes, Judge rules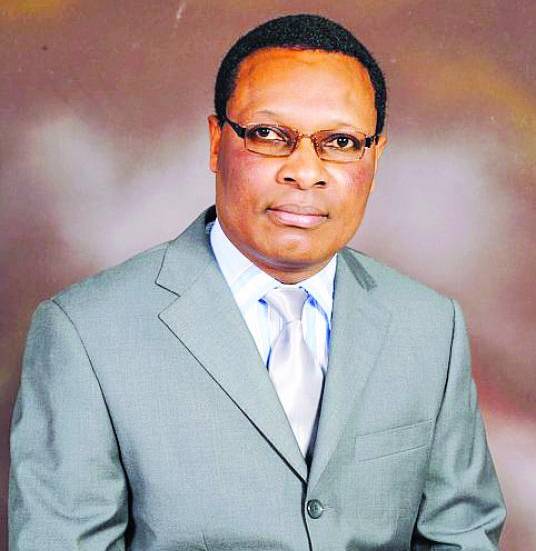 The pastor whose body had been lying Umash Funeral Home for almost two years is the author of his own misfortunes, a judge said while ruling where Musa Magodo Keya should be buried after a protracted dispute involving his three wives.
Justice Lydiah Achode found that despite knowing well he was married to Alice Ingaiza Siahi, his former house help, Musa failed to nullified his customary marriage to first wife Margaret Makungu and second wife Glady Nekesa Peter.
Musa is the Archbishop of Magodo Ministries located along Rabai Road in Buruburu estate. Alice and Gladys have been fighting in court over who should bury the millionaire pastor.
In his Will, the pastor had indicated to be buried at his Gataka home in Kajiado County but Gladys contested the will, insisting the body should be interred in Kitale where she lives.
Last September, detectives from Human Trafficking and Child Protection Unit raided his church following suspicion of baby trafficking at a children's home under the ministry. It was claimed vulnerable girls from poor backgrounds were lured to the children's home with promises of a better life.
Instead, some were sexual exploited, getting pregnant with babies being snatched at birth in an elaborate child trafficking syndicate involving falsifying of birth documents and selling of the newborns. Seven people including Musa's three children were arrested.
The child trafficking claims emerged as Alice and Gladys battled in court over the right to bury Musa who succumbed to a brain tumor on September 1, 2019. Gladys was granted court orders restraining Alice from laying Musa to rest at their Gataka matrimonial home.
As the second wife to the deceased, Gladys claimed she had been excluded from burial arrangements. She also sought DNA to be extracted from Musa's body to determine whether he was the biological father of Alice's three children.
After a lengthy court case in which several witnesses testified, Alice had her way after the court granted her the right to bury Musa who had four children with Beatrice and one with Gladys.
Anthony Fundia Simbiri who worked in Magodo Ministries from 1997 to 2014 told the court how the Archbishop conspired to kick out Gladys in 2006. Anthony claimed Musa parted ways with Gladys after accusing her of committing fraud at the church.
Musa and Gladys conducted a customary marriage before solemnising the union at the Registrar of Marriages on June 14, 1991.
The court heard that Anthony had won Musa's trust to the extent of the Archbishop trusting him to ran errands on his behalf.
"He averred that the job brought him in close proximity to the deceased and as such, he came to know the intricate details of both the deceased's family and church, including their financial status. Whenever the deceased wanted to purchase property, it was Anthony who would scout around and get quotations which the deceased would then consider in making his purchases," said Justice Achode.
Knight Muhonja Magodo, Musa's daughter sired with his first wife, Margaret, said she knew Alice as their nanny when she was employed in 1994. She was 10-year-old when Alice came to their house. Six years later, things changed when Knight discovered father and house help were having an intimate relationship.
"According to Knight, it was not until the family relocated from Ngon'g to Karen that she noticed that Alice was sleeping in the same room as the deceased. The deceased would later inform her that he wanted Alice as their mother," Achode says in her judgment.
Gladys told the court she separated from Musa because she could not endure seeing her husband sleep with another woman in the same house at Uhuru Estate.
The woman told court she was the one who employed Alice 1994 to take care of the Archbishop's children. Musa and Alice soon started a relationship that blossomed into marriage as Gladys quit in frustrations over her husband's behaviour.
"Sometime in the course of the year 2000, during Gladys stay in her matrimonial home, the deceased moved out of the master bedroom he shared with Gladys and moved into the guest bedroom where he commenced an open sexual affair with Alice. Gladys's attempts to stop the affair were met with violent resistance from the deceased," said Achode.
Like Anthony and Knight, Caroline Khasandi Magodo another of Musa's daughters testified that she knew Alice as their house help until when their father asked them to regard her as their mother.
Evans Magodo, defended his father saying even though he married their former house help, he respected the decision since the first and second wife had left him, though he was not sure if Musa ever divorced the two women.
Alice bore three children, namely Emmanuel Magodo, Levey Magodo and Manwela Magodo. The trio was arrested last September over child trafficking claims.
"From the narrative that unraveled in the conduct of these proceedings, it appears that the deceased is the author of all the misfortunes which gave rise to this burial dispute. There is no doubt that none of the parties hereto brought upon themselves the confusion that ensued after the deceased's demise," observed Justice Achode.
In her view, the High Court judge said Gladys made the right decision moving to court to correct the mess created by Musa.
"In fact, it appears that Gladys sought to do was to set the record straight with respect to the deceased's marital affairs and his resting place, and rightfully so. It did not help that the deceased's marital affairs were not in order. It would therefore be unfair to burden either party with payment of costs for a fault not attributable to either of them," ruled Achode.
The pastor had invested in real estate in Nairobi, Kajiado, Naivasha and Nakuru. The family had requested the court to assist them how the estate should be shared. Achode declined the request, arguing that she was dealing with a burial and not succession dispute.
On her part, Margaret told the court she only wanted to be recognized as the mother of her four children. She was married in 1984 after Musa paid two head of cattle but was sent packing ten years later when the youngest kid was only two.
"Her children remained in the custody of the deceased and were raised in part by Gladys. She conceded that she did not have a relationship with her children but stated that they had knowledge that she was their biological mother and asked the court to recognise her as such," said Achode.
Margaret told the court that her husband took her back to her matrimonial home in Webuye abandoning her at her mother's shop at Kamukuywa market.
Musa's father, Michael Keya, and brother, Whiki Moshi, testified that Margaret, Gladys and Alice were the Archbishop's wives.
"The evidence on record demonstrates that at the time Gladys entered into a civil union with the deceased in 1991, the deceased lacked capacity to contract a civil union as he was already married to Margaret Makungu under customary law, which is a polygamous system of marriage. As such, Gladys's purported civil union to the deceased in 1991, when his customary marriage to Margaret was in existence until 1994, was null and therefore, void ab initio," said Achode.
The judge argued that a person who is married under a system of law which permits polygamy cannot purport to contract a subsequent monogamous marriage whilst the previous polygamous one is still subsisting.