Suspected thief lynched, dragged and beheaded in Kakamega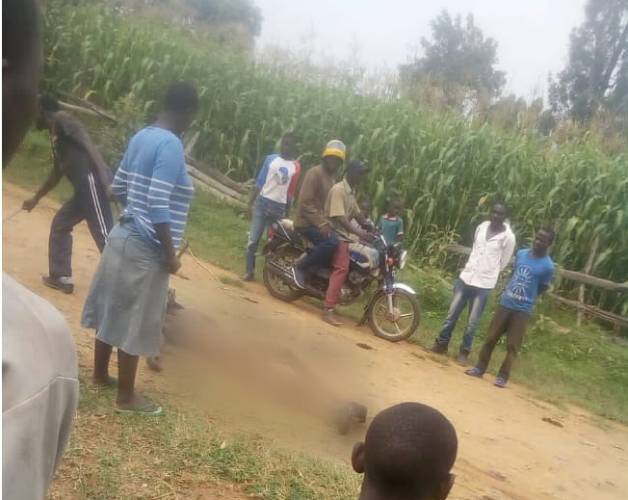 A middle aged man, suspected to be a village robber was tortured to death in Lunyito village in Kakamega County. According to villagers, Erick Makhapila, a suspected hardcore criminal had been on the run for a long time before villagers caught up with him.
In what looked like a scene from a horror movie, the mob attempted to lynch the suspect, stripped him naked and tied his trousers around his neck. He was then dragged on a dirt road for about half a kilometre and left to die. His body was later found beheaded and dumped in a thicket.
A villager who did not wish to be named said the deceased had been terrorising members of the public and, "We have had no peace for long. This guy has been on the run after being involved in series of robberies. He is a mong a group of men who have been giving us sleepless nights."
Meanwhile, an elderly woman believed to be a family member of the suspect was seen wailing uncontrollably while cursing those involved in the killing of the man.
The mutilated body of the man was picked up by police as investigations into the matter launched.