Kakamega man stripped naked, harassed for refusing to pay Sh1,500 alcohol bill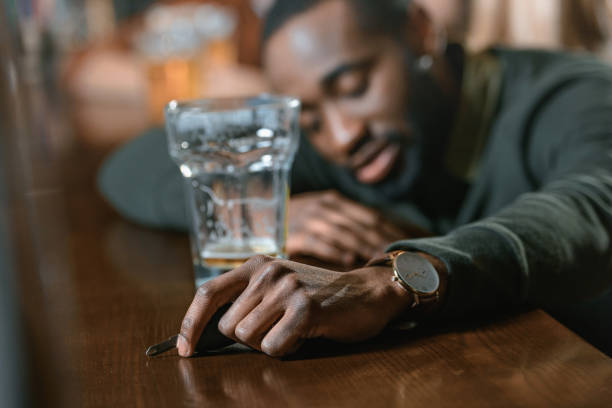 Drama unfolded at a pub in Kiminini township in Trans-Nzoia County on Monday evening when a man was forcefully stripped naked for resufing to clear a bill of Sh1500.
The man who was in the company of two male friends had ordered two bottles of vodka which they imbibed until the bill was presented and cat and mouse game began.
Following the turn of events, a female waiter confiscated a mobile phone belonging to the man's friend until the bill is paid.
"Give me back my phone. I'm not the one who ordered the drinks. My friend should pay," the man told the waiter.
At one time, the furious man threatened to beat up the waiter but other customers intervened.
"No kind of threats will make me surrender the phone. I will give it back when your friend pays the bill," stated the waiter.
The angered man grabbed his friend and stripped him naked accusing him of embarrassing them.
"You have embarrassed us," he said. "How can you order alcohol and refuse to pay?"
The half-naked man was then ordered to leave the pub to the shock of other customers. The 6pm incident attracted a crowd who struggled to get a glimpse of the situation.
After negotiation with the pub owner, the troubled man contacted his brother who wired the pill through the pub's till number; and his clothes were given back.
Hide your knickers
Hanging your underwear on a public clothesline makes them public property