The gods are angry: City witchdoctors want men of God to apologize for pulling down their posters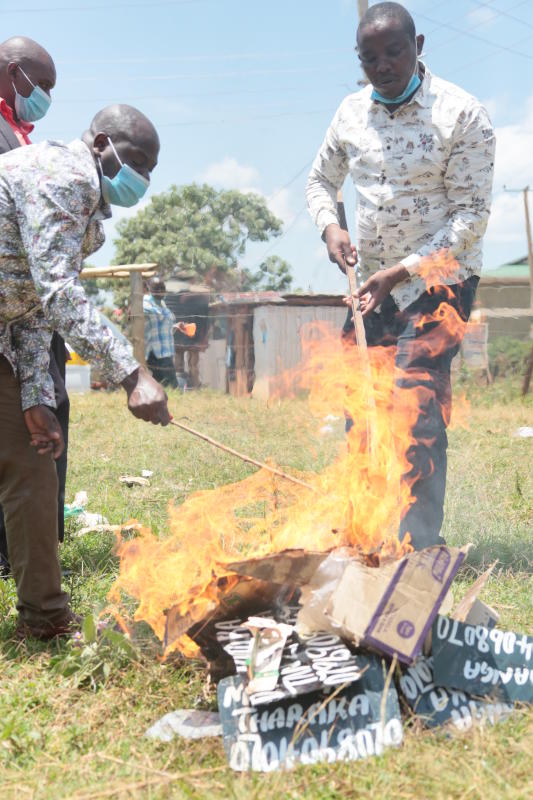 City wagangas have issued a stern warning against a Nyeri pastor who pulled down their colleagues' posters.
They now want Pastor Peter Gitahi from Nyeri to apologise since according to them, the 'gods' are not happy with his action.
The wagangas claim that Gitahi risks dire consequences if he doesn't repent.
Speaking to The Nairobian, popular witchdoctor Sabil Abdul, who boasts of 'treating' high profile politicians in the country, said; "Such preachers are not genuine. In fact, some of the popular pastors get anointing oil from me and then sell it to their followers at a profit."
The Tanzanian-born Mganga added: "I have several pastors who frequently visit me for treatment so that worshipers can flock their churches, they also buy rings and incense."
Sabil, who recently married a young Kenyan, warns that Gitahi and other preachers planning to take down their posters should apologise as "they don't have powers to judge us, and they read their Bible while Waganga have our invisible spirits (ruhani) that can bring down pastors."
Pangani-based Mganga Mama Kipini, shared the same view.
"It is sad that church is now treating us like devil worshipers yet some posters are attracting their flock to us."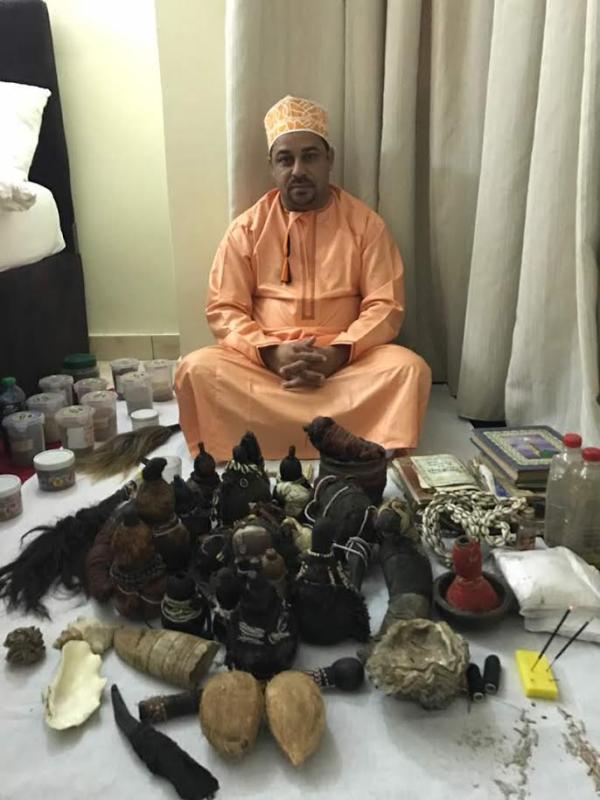 For his part, Gitahi, while destroying the posters, claimed that he had received many complaints from congregants and the locals.
He also claimed that he had spotted children writing down the contacts of Waganga displayed on the posters, raising eyebrows.
The posters mostly pinned on walls in major towns, usually promise to fix problems among them missing persons, erectile dysfunction, cold relationships, job promotions and even how to tame difficult bosses.
"Who is allowing those Waganga posters to be erected in our towns? We should wake up and remove all those posters in our towns," Gitahi questioned.
House of Hope lead preacher, Pastor Godfrey Migwi said: "Waganga posters should be destroyed in all towns. Most of them are con artists claiming to be Tanzanians. If they are really out to solve problems, why can't they sort their problems first?"
He added that; " As pastors, we are not allowed to advertise our services. In fact, we are slapped with huge fines. How come no one cracks down on wagangas? The same cleanup should be conducted in Nairobi."
Hide your knickers
Hanging your underwear on a public clothesline makes them public property