MP blames political enemies and ex-boyfriend for leaking her nude photos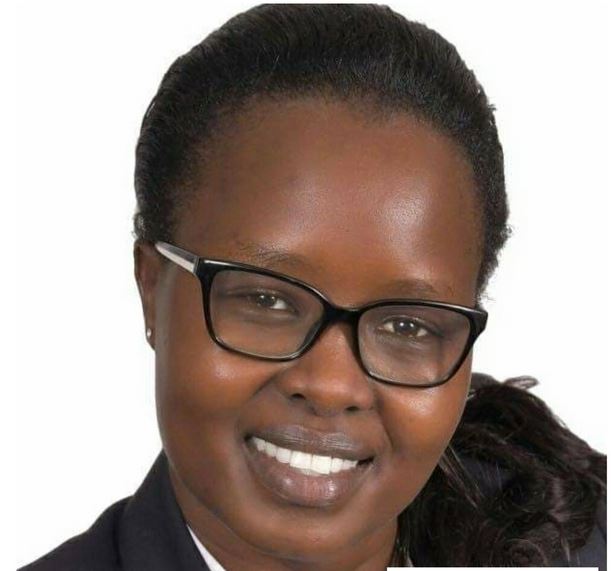 East African Legislative Assembly (EALA) Member Florence Jematiah Sergon is blaming political opponents and an ex who was her lover for six years leaking her nude photos.
DCI officers investigating how the MP's nudes were leaked arrested a man said to be her former boyfriend last week and presented him before a Kiambu court on Monday 15 where he set free on Sh30,000 police bond as they continue investigating the matter. According to sources familiar with the investigation, the man's phone, which allegedly contains nude photos she sent to him when they were lovers, was confiscated by the police.
Earlier, the man had reported to Gigiri Police Station under OB 20/27/02/2021 that armed men had tried to rob him of the phone in question. Police investigations into the matter are ongoing.
In a post on Facebook, her personal assistant Moses Lemeluk blamed "blackmailers" for working with the MP's political detractors to embarrass Sergon.
"On behalf of Hon Jematiah Sergon, MP EALA, I wish to inform the public and our supporters in general that Mheshimiwa is now an active target of blackmailers led by an individual she previously had an intimate relationship with.
"In cahoots with her political opponents, demands for colossal amounts of cash were placed and rejected and they have now resorted to use ghost accounts to post alleged compromising photos of the MP. Kenyan Authorities are handling the matter," he said.
Sergon confirmed to The Nairobian that the statement is her response on a matter that elicited mixed reactions among her followers in the largely conservative Baringo County from which she hails. Sergon, who hails from Baringo South was in 2017 among the 15 Jubilee nominees to the East African Assembly (EALA).
Before her nomination, she sat on the Jubilee Party Secretariat and the Rural Electrification Authority (REA) board.
This is not the first the nude photos of politicians and other prominent figures have found their way into the public domain.
Many other Kenyans in the public domain who have been humiliated publicly when their privacy was invaded include:
Rachel Shebesh
In 2013, embarrassing photos of then Nairobi Governor and woman representative Rachel Shebesh spilled onto social media, eliciting huge debate on how and who leaked them. Both leaders are married. The former governor later claimed that the photos were manipulated or photoshopped and that he knew the person who leaked the pictures to frame and extort money from him.
Reading out a message from city blogger in a radio interview, Sonko stated that the man attempted to extort him before the photos went public.
Bomet woman representative Cecilia Ngetich
Then in 2018 former Bomet woman representative Cecilia Ngetich suffered public humiliation after her bedroom photos with controversial "oil driller" Wazir Chacha went public.
Wazir, who was claim to fame, it was alleged, was notching mileage claims on the pudenda of middle aged female MPs, was arrested for conning other politicians through fraud and impersonation.
Deputy Governor Peter Ndambiri
And in the spirit of devolution, a gang which busted Kirinyaga Deputy Governor Peter Ndambiri butt-naked with another woman released an explicit video online following delays by their victim to pay millions of shillings they were demanding in a blackmail racket.
The incident, according to Ndambiri's relative, took place in a house at Githigiri estate in Thika town, where the politician had allegedly visited to view a house he was interested in buying without knowing that it was a set up. The gang behind the scam were reported to have demanded Sh5 million.
"By the time they released the video clip on social media, there was a balance of Sh3.7 million, which we were in the process of paying," said the relative, adding that, "What those people did was very inhuman."
The sex scandal forced the deputy governor to leave the fifth edition of the devolution conference that was going on in Kakamega. The blackmailer's intention was to create an impression that the video was shot in Kakamega during the conference.
Miss World Kenya
Fours years ago, a Nairobi court made landmark ruling by fining a man Sh1 million for leaking a woman's nudes.
Justice Edward Muriithi ordered Frank Zahiten, the ex-boyfriend of former Miss World Kenya Roshanara Ebrahim to cough up the cash for sharing his former girlfriend's nude selfies and violating her privacy.
Roshanara Ebrahim had sued local Miss World franchise owners Ashleys Kenya Limited, its CEO Terry Mungai, and the current Miss World Kenya Evelyne Njambi, for stripping her of the coveted crown without a fair hearing.
Further, she sued Frank Zahiten for sharing her nude photos with Mungai, claiming he did it out of malice after their bitter breakup.
"Frank Zahiten will pay Roshanara damages for violation of her rights to privacy in the sum of Sh1 million," ruled Muriithi in his judgment.
Hide your knickers
Hanging your underwear on a public clothesline makes them public property