So you want to get married? All night partying is no-no for a wife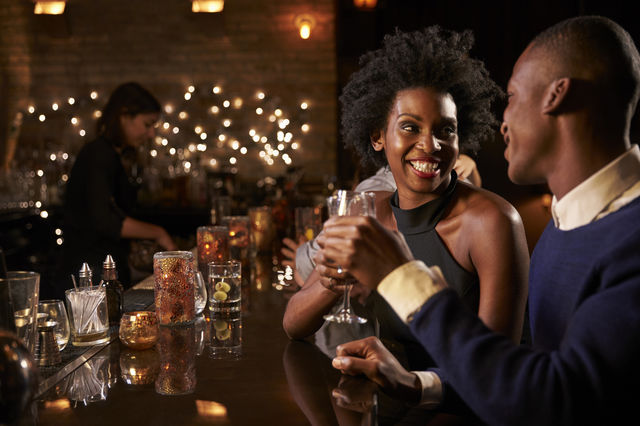 "I'm independent and I make my own money."
"I can cook and clean."
"I'm a God-fearing woman, who is ready to submit."
"I will take care of you."

These were some of the qualities from hopeful applicants who want to be Eric Omondi's wife after the popular comedian sent out invites weeks ago.

They are qualities that feature prominently in many men's checklists when they talk about what they look for in a potential wife. Let's take a look at some of them.
Homemaker
Most men look for a woman who is comfortable within a domestic setting; a homemaker who is also a wife and mother. At the very least, someone they can bring home to their folks without attracting parental frowns.
"I just need someone respectable," says Duncan Oseso, a monitoring and evaluation officer in Vihiga County.
"She doesn't need to fit the image of a humble wife in a leso, who is always in the kitchen. But she should be able to carry out the duties in the home."
Take the woman to meet mother-in-law
"I let them spend time with my mother. She was a typical housewife. She expects them to know their way around the house, and if they prove that they can do it, she'll give me her blessings. I know we don't like to admit it, but getting married to someone you can't run a household with is a bad idea."
Valerie Ng'eno, a single mother who runs a cosmetics shop in Embakasi, has dealt with several men, who claim to be looking for wife material and she believes it's about submission and servitude for them.
"It's no coincidence that the qualities they describe fit perfectly with a maid," Valerie says.

"Whenever men talk about what they want in a woman, they never mention their role in it. They don't say how they will contribute in the home. They expect the woman to cook, clean and take care of the children, even if she has a job of her own."

Whatever the case, there is no denying that men still prefer women they feel fit into the description of a 'wife material'.
"Even without calling it 'wife material', it is important for your partner to have good qualities," says Dr Moses Mutua, a sociologist and lecturer at Moi University.

"Those characteristics have to be there. You have to see indicators that the person you're with is someone you can live with. If you value home-cooked meals, for example, you cannot be with someone who is always thinking about ordering out. Or you're religious, and your partner wants you to stop going to church. Or a partner, who is always planning to go out partying."

Dr Mutua adds, "marriage means you're going to have kids with that person. Your kids are going to get attributes from both of you. If you choose wrongly, it will be a problem for your kids."

Dr Mutua attributes the change in marriage dynamics to a difference in upbringing as our parents were taught from childhood the dos and don'ts of a marriage, how to behave within a marriage.

"They were taught to keep their relationship private, to keep things secret, no matter what is going on in the relationship. Our generation is different. We don't have the same perspective. As soon as something goes wrong, you run to your mother-in-law to report it."

Still, it is important to find a respectable partner
"We have so many pundits these days, especially in our families. You don't want to bring home someone who your family will always be talking about negatively. It's not just about their homemaking qualities, it also reflects on you. Will she be a person people respect? Will she respect your parents?"

Faith Atsango, a counseling psychologist in Nairobi, says a more prudent approach is finding things that connect you to the person you want to marry, outside superficial features and traits.

"You don't need to audition women. But when you're settling down, be aware that marriage is about more than love. Loving someone means accepting them as they are. But love goes. You won't be in love forever."
"When settling down, think about what you have in common outside of love. What do you have in common? What do you have to hang on to, that will keep you together?"
Faith Atsango cautions: "Before you settle down, do a background check on the person you're getting involved with. Check on their values, how their family system is structured, what are their responsibilities.

"For a woman, look at whether she knows what is expected of her as a mother. There are some things you cannot do when you become a mother. You can't go out all night, for example, and leave your child at home. Is she willing to let that life go?"
It is not fair to dismiss a person just because they may not have the qualities you're looking for, Atsango goes on.