Want to enjoy your divorce? Marry young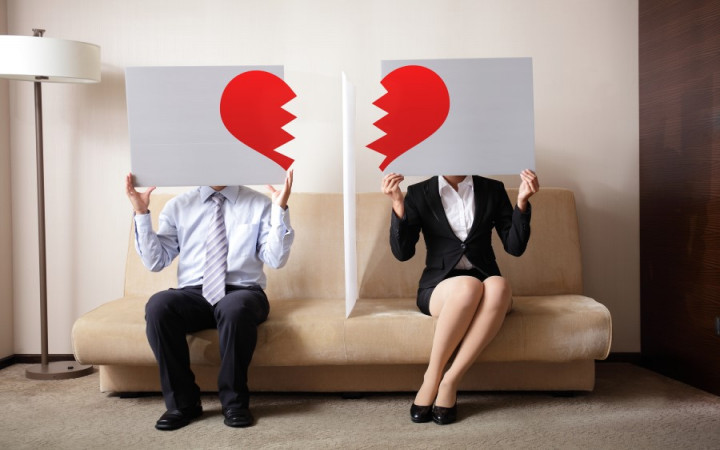 If you're one of those 90s babies who are gradually being shoved out of the 'twenty something' club, then you have no doubt been fielding more pointed questions from your parents than usual. You know the ones. "You came alone?" "What happened to that girl we saw on your Whatsapp status last month?" "Can you imagine Mama Jack just became a grandmother for the fourth time? In four years?"
No matter how good you've gotten at deflecting, you have no doubt been rubbed raw by the incessant pressure. You don't even roll your eyes anymore, you just smile and change the topic to something safer, like Azimio la Umoja. But there is a way.
If we accept that the average marriage has a lifespan of five years and that marriages which cross the ten-year mark are even more tenuous, then we also accept that this centuries-old experiment has failed. Divorce rates rose from around 10% in 2015 to well over 40% in 2021. Obviously, it didn't help that the pandemic forced people to actually spend time with their spouses, thereby showing them just how mad they were to marry them in the first place. Still, 40% tells you people are not boarding.
You are hardly going to do better than those ten-year veterans. You haven't read a single instructional manual, you have no pastor to tell you how Adam and Eve settled debates, and you have dated drama queens your whole life. The only reason you've been fighting the tug of the aisle (besides the fact that the ceremony would bankrupt you), is the subconscious awareness that other than being fruitful and multiplying, you would hate living with a stranger.
On the other side of that bridge, you have bumped into veterans of that very war. They get a bad rep, those divorced men. They look battered, defeated and traumatized. They have that haunted look in their eye, they are jittery and keep reaching for their wallets. They have horror stories at the tips of their fingers. But there is also a quiet peace about them, the happiness you cannot quite quantify. There is the freedom to the way they go about their lives, almost as if there is no longer a fussy someone they have to answer.
The problem usually comes when the aforementioned veterans are older. The trauma sits a little too well on older faces. The jitteriness is not as funny. The horror stories are more horrifying. The sense of peace feels less like serenity and more like listlessness. They are happier, for sure, but now people see them and start throwing around phrases like 'mid-life crisis' and 'creepy old man'.
The trick, therefore, is to do it all earlier. Wajuaji has been telling us for years that 25-28 is the sweet spot for getting married. Their chorus has been about getting children while young enough to play with them. You don't want to be the octogenarian driving your daughter to school and drawing foul looks from judgmental teachers. Well, it turns out those cultists may have had a point.
If indeed you imprison someone's daughter in your house while you're still a spry young man, you save a lot of your energy for the second act. Not only do you have enough fire to father a couple of kids before you start to hate her guts, but you are also still in fairly good shape when you and your prisoner decide to part ways.
Now, when you commence your post-marital career, you have the wisdom of age but the advantage of youth. You can go about your life, as usual, having checked off that one item on the list people won't shut up about. Whenever anyone brings up marriage, you can now gather them around like the elder you are and tell them scary stories. Your divorce status is not a blemish when you're young, it's a badge of honour.
The added advantage is that you now have a ready excuse for when you find yourself in the hot seat back at home. "What can I say, mom, I gave it a shot." Those grandkids you fired off in quick succession are your insulation against any attempts to pit you against your peers who are pumping out kids.
The way things are going these days, marriage is increasingly becoming a quick pit stop in the journey of life. And so the smart play is to get in, do your time, then get out and go about the rest of your life.
@sir_guss
Inside family WhatsApp groups
They are witty, funny, useful, annoying, supportive, loving, nagging, prone to misunderstandings and moments of occasional hilarity.