His money is ours; hers is for Prada and Fenty, not CBC textbooks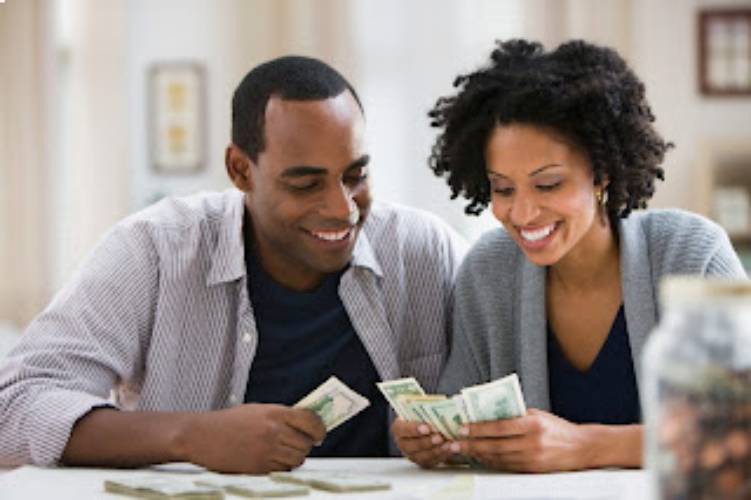 We have been obsessed with the question of who wears the pants in the home since before they started ripping jeans around the knees.
For our great grandfathers, it was not a question at all; the one with the swinging equipment automatically wore the pants. The person who stole the other from a riverbank got to wield the sceptre of authority in the home. Understandably. If I carried your screaming body across plains and valleys, defying nature, wildlife and potentially murderous parents, it would be silly to then let you decide where the dried fish goes.
Today, however, we have made such strides as a species that we allow for discussion on the matter. And in that discussion, crucial distinctions are made. Since we are both renting from an uncompromising Gachie landlord, can we legitimately claim 'This is my house'? Can I send her back to 'her father's house' when she burns the rice, seeing as the one I call mine is three defaulted payments away from swallowing my deposit and sending me back to my grandmother's hut in the village?
And then there is the issue of bread. The all-important bacon. Who is bringing it home? Who is bringing more of it home than the other? Does that then get to affect who decides how and when the bacon is to be deployed? Should I, as the primary avenue through which bread finds its way to the table, ever listen to anyone whose name doesn't appear on the bill payments?
Understandably, men have made some concessions when it comes to the wearer of pants in the household. We have ceded some territory, because we are peace-loving individuals and we want our women to be happy. In the crucial matter of selecting curtains, for instance, we are happy to delegate. The daily conference on what's for supper is one we don't mind attending via Zoom on mute. If there is a jar of olives that needs twisting, then we will be there. If the cabinet is inaccessible to anyone below 6 feet, we will also be there. With a stool. Otherwise, the kitchen is merely the room from which we liberate beers from time to time.
Or at least that was the arrangement, unspoken as it may have been. There has since been some pushback. One half of that equation demanded quite vocally to be allowed a go at the wearing of the pants, insisting they would look better in them. The world is different now, they said. We, the previously overlooked, are now bringing in all the money, and we would therefore like to exit the kitchen and try our hand in other rooms.
All of which is well and good. Traditional gender roles are just that: traditional. It probably makes more sense for the couple to decide who does what based on availability and ability. There is just one problem. For whatever reason, the new superior gender find it slightly irritating to be the sole breadwinners.
In theory, they are all for it. Making six figures is the fun part. Sharp suits, long cars and endless phonecalls in which phrases like 'market share' and 'close of business' are dropped… these are ideals which the gender aspires to. But when those six figures need to be turned into five for rent, another five for school fees and a further four for prime bacon, suddenly the lustre of being the breadwinner starts to fade.
Ask any man who has found himself in 'breadreceiver' mode. The first few months will go down fine, but after the fourth or fifth, the mumbles will begin. Under her breath at first, and then louder, until she finally explodes and asks you what kind of man you are, allowing a woman to feed and house you.
Ask any man who has married a wealthy woman; either he matches up to her earning power, or the madharau starts to seep in. Ask yourself why men constantly marry down, but women have to marry at their level or higher.
They struggle with wearing those pants, truth be told.
It looks like a fun gig from the outside, perhaps, but the realities and pressures of being a provider are never fully appreciated until one is in that position. And in that moment, reality sets in. It is a lot harder than it looks. Men innately understand that there is no out; they have to win that bread or sleep hungry. Their counterparts do not. They see the authority that comes with calling the shots, but not the consistent struggle.
Your money, in short, is ours. Mine is for Prada and Fenty, not tokens and CBC textbooks.
— [email protected]
@sir_guss