Kenyans don't read books: Some people think Okwonkwo is a rapper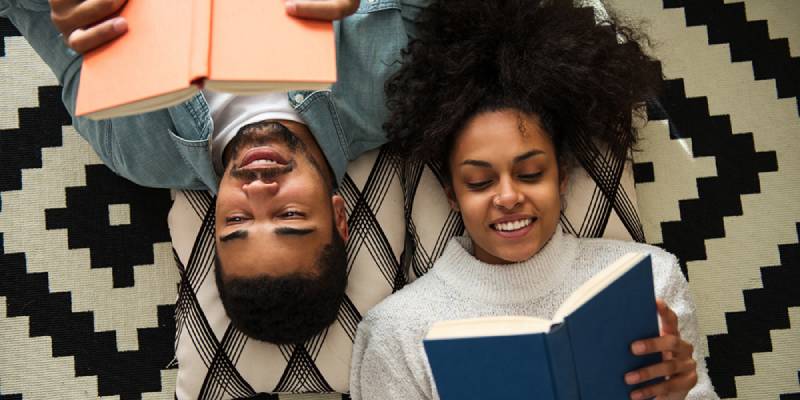 There is an oft-quoted doctrine that Kenyans do not read. They like to lump us in with other Africans when they say this, but everyone knows we're nothing like our neighbours.
It is just one of those things we have a collective, reluctant awareness of, even though we cannot trace the exact origin of that belief. But it is hard to argue against it, because most of us have not read anything substantial since we tangled with Waiyaki and his girlfriend Nyambura necking on the banks of 'River Honia', or suffered through Dr. Stockman and his ceaseless whining, or rolled our eyes at Maimuna's journey into prostitution in Utengano: The Feminist Diaries.
Books, in short, that we had to read or else we would have had to settle for careers which count teeth.
I have a theory, which I would not mind putting to the test, that if you hear someone dropping quotes from 'The 48 Laws of Power', 'Rich Dad Poor Dad' or 'The Art of War', there is a very strong probability they haven't read the books. Chances are, they crammed a few lines to use in conversation, to go with a few hot political takes they spew while shaking corporate hands, buttoning and unbuttoning ill-fitting suits.
Those books, those champions of roadside literature, serve to illustrate an essential truth about our reading habits; we know about books, we just don't care about them that much. We may even thumb through one every once in a while. But for the most part, books play the same role as a fake Gucci handbag or a smartwatch; they are for show.
There are exceptions, of course. There is a small faction of Kenyans who religiously plan for and purchase books just for the love of it. I know someone who calls Prestige bookshops every other day and orders books the same way you do KFC. He actually asks them what's hot, what's on the menu, and what the 'chef' would recommend for a bit of light reading.
But I also know a good number who buy books because they have bookshelves, and nothing adds colour to a boring living room quite like a shelf full of African classics.
They have never cracked a book spine, those ones. You can tell from the way they spit on the thumb they use to turn pages. You can see it from the way the flip a book to look for the bulletpoints of that story. And you can tell from the fact that they think a certain former blogger is Ngugi's second coming. They know that a man in possession of a good fortune must be in need of a wife, but have no knowledge of Jane Austen. They are familiar with Okonkwo, not as a man in the grip of toxic masculinity, but a rapper with a tumbler sewn onto his hand.
It's not entirely their fault, to be fair. It's hard to catch and hold our literary attention when the only books being put out are political memoirs. I'm as big a fan of our favourite Canadian export as the next guy, but I would much rather watch him rumble in the jungle with Sonko than doze through 1500 pages about the political intrigues that ooze from the Lake.
And so we are left with syllabus books and that yawning cavern where literature and good sense go to die: social media. We're left with gossip and hate speech, and here is where we truly thrive as a people. It is also here that we find the truth about our reading habits.
We may not like reading, but we will skim through an Edgar Obare brief in record time. Kifo Kisimani may take us a few months, but we will blow through WhatsApp stories like a fart in a warm room. No matter how insightful it may be to read an insider account of the Kapenguria Six manifesto, most of us are happy seeking out the scoop on which material the President uses for his shirts.
Kenyans don't mind reading, they just don't have time to turn pages. Not while beset upon at all times by the dire economic situation, and with KRA looking over our shoulders like an insecure wife.
We are voracious readers otherwise. If only we had the time, money or patience, maybe we would read something other than tweets and headlines.
@sir_guss