Premium
Oburu Odinga: I do not believe that Ruto won the 2022 elections
Politics
By Olivia Odhiambo | Jan 20th 2023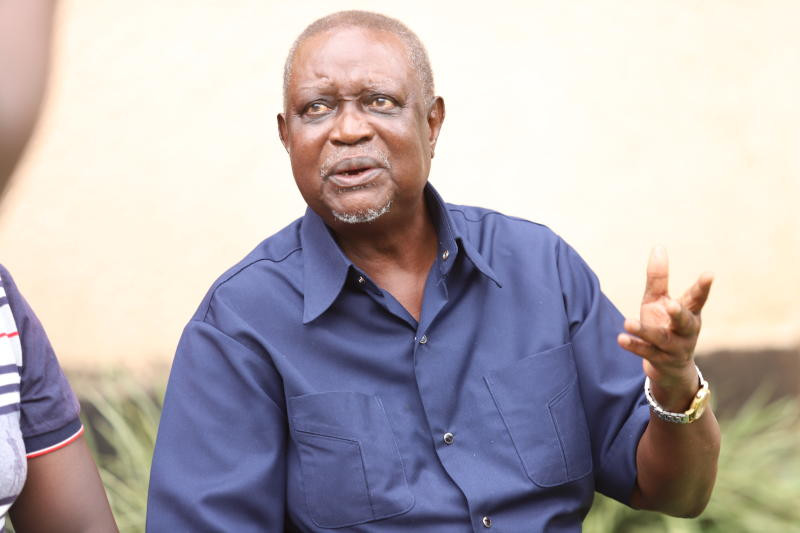 Did President William Ruto's win in the 2022 August election surprise you?
First, I do not believe that Ruto won the election because according to our own tallying, he could not have won the elections. It was something which not only surprised but shocked us. The announcement was not in tandem with the figures we had. It was a very unfair and inaccurate announcement by the Independent Electoral and Boundaries Commission (IEBC) chairman Wafula Chebukati. We were not amused.
How does the opposition plan to engage President Ruto moving forward?
Well, I am not an opposition leader, so I am not in a position to say how the opposition intends to engage with Ruto. But my own thinking is that we are now in the opposition and that Ruto is now the president. We have to live with that and prepare to play our role as the opposition and put the government of the day in check and make sure they fulfill the promises which they made to the people. We are going to play our role effectively because this is not the first time we are in that position.
Do you think the new working relationship anchored on development with the national government will last?
Development was in the manifesto of every party that contested in the last election. Development agenda is a joint effort between county and national governments. If the county works interdependently with the national government as the Constitution contemplates, there is no reason the people should not get development. We want to hope and also make sure that development agenda carries the day during this time when people have just come from an election. We do not want the election mood to go on for long; we want it to be a thing of the past and development to now be in the frontline in our agenda.
Raila's political star is shining while the president's is slowly dimming

Ruto drums up support for affordable housing at UN Habitat Assembly

Dollar inches to Sh150 as market defies CBK rate, Ruto optimism

Ruto marshals troops to pass controversial tax proposals
Is the new bond with Ruto's administration another handshake?
It is not a handshake as such. But even in a country like Great Britain which is the originator of parliamentary democracy, there is an opposition known as "loyal opposition". This is the opposition which is still working under his majesties government but it keeps the government of the day in check. Therefore, by coming together, talking with each and not talking at each other and creating a peaceful atmosphere through which, things can be criticised constructively and development agenda given priority, that is okay. We would like peace to prevail in our country. We cannot take peace for granted. Without peace we will not be able to promote development. So Raila talking with Ruto does not mean handshake. It does not also mean we will abdicate our role of putting the government in check.
Are there chances of Raila and Ruto meeting face-to-face to discuss the future of the country?
That is for Raila to decide. Siaya Governor James Orengo made an appeal for them to meet and Ruto did not comment. But there is nothing wrong if they meet.
Stay informed. Subscribe to our newsletter
What is your opinion on the quest to create the official office of the leader of opposition?
This was a proposal in the Building Bridges Initiative (BBI). When multiparty democracy was introduced in Kenya, Kenneth Matiba became the leader of official opposition and Jaramogi Oginga Odinga later then became the leader of opposition and former President Mwai Kibaki played this role and also Former President Uhuru Kenyatta. So it is something which has been there and our party has always been fighting for introduction of parliamentary system of government. Having had the experience with this current Constitution, we now realise the fallacies of a pure presidential system and we would like to go for a constitutional amendment contained in the BBI to return to parliamentary democracy. I would like to urge the government to package this as was with BBI and bring back an amendment which must go back to the people of Kenya through a referendum.
What is it like serving in the Senate?
Serving in the Senate is good because the numbers are not as many as in the National Assembly, so it easier to get a chance to speak your mind and represent your people. It is the same case as East African Legislative Assembly (EALA) where the numbers are more or less the same as in the Senate. I like the nature of what we are supposed to do which is to deal with issues to do with devolved governments in terms of legislation and revenue allocation and oversight to ensure our counties get the best share.
What role can the Senate play to strengthen devolution?
The law gives the Senate a very weak role: The Senate ideally as happens in America and many other countries is an Upper House and it should vet all laws which can prejudice minorities and should protect the interests of minorities. That is why all laws should come to the Senate for vetting. Whereas the National Assembly is established under the principle of majority rule, the Senate is equal and they are only 47 and have one senator one vote and therefore can moderate excesses which come from the National Assembly. But that opportunity is not given to them and the role of the Senate is only limited to legislation about counties. The Senate does not also discuss anything or laws which are of financial nature and this again limits its role. To make the Senate more effective, we need to fight so that we take our rightful place in terms of legislation and having oversight over funds which go to devolved units.
What was it like serving as an EALA MP?
EALA is a regional legislature and it has a different approach to issues of legislation, oversight and representation. We represent our respective countries. Legislation there is based on protocols and when you pass any legislation or any protocol, the implementation is left to the member country and the member country can take their sweet time in implementation or even creating enabling laws. All the presidents must agree, so you can bring a private member bill but then for it to be signed into law all the seven heads of state must append their signatures. The process of passing laws becomes very slow. But despite all these, I think the East African Community is moving in the right direction. With the addition of the Democratic Republic of Congo, it is going to be stronger because we are a bigger market and therefore more attractive for investors.
Was deep state a myth or was it actually there?
Well, deep state is there. When Ruto was here the other day, he asked me why deep state did not work and I told him it worked although he was deeper in it than us and he used it more effectively. Deep state is not stealing elections and this is something I have been trying to explain to people. What I meant by deep state was that system would not be used to frustrate us, rig our elections like before and that the system would be more friendly than before. That is why I was telling our people to prepare and come out to vote because our votes would count. It was our perception that with the handshake, the state machinery would not be used to intimidate our people, to make sure our people don't register properly as voters and ID issuance would also delay. So when we talked of deep state, we did not mean election would be rigged in our favour.
What are your general thoughts on Yala swamp?
There is controversy about Yala swamp because the community does not want the lease of the new investor extended. Personally, I do not see a problem because this is now a Kenyan investor and they must be assured that their investment will yield returns on time. But the investor must also have corporate social responsibility with the people and give them their share so they can also enjoy. I believe we are going to sit down together and get a way forward. Now we have a new administration in the county, the previous one had negotiated and agreed on issues but for a huge project like that you cannot agree 100 per cent. NGOS and human rights activists are also inciting people but our people must also realise that development comes at a cost and there must be give and take. I believe those issues will be sorted out. I hope we will sit down as leaders of Siaya and agree on the way forward. Investment at Yala swamp is good for our county because we don't have industries.