I'm not drunk, my leg makes me stagger: Says Migori County Speaker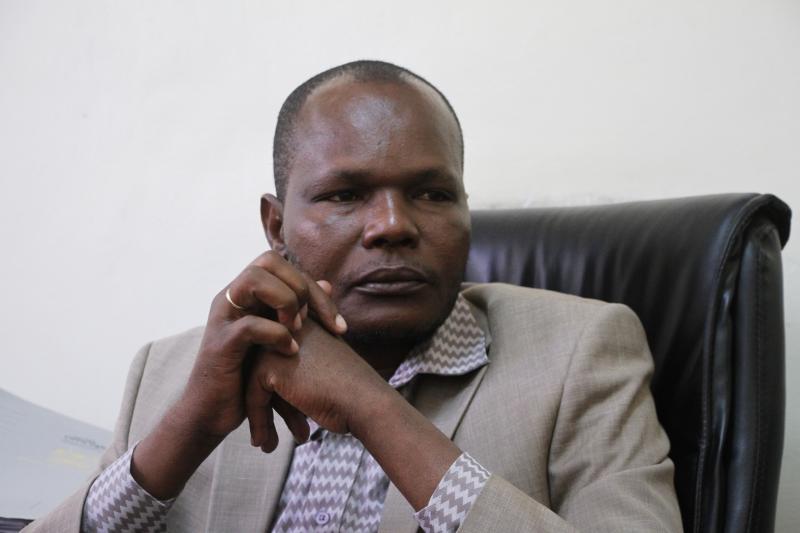 Migori County Assembly Speaker Boaz Okoth has come out to defend himself against criticism he is always drunk.
Okoth said he does not always imbibe the frothy stuff but it is his injured left foot that makes him stagger while walking.
According to the speaker, who is also eyeing to become governor, it is not good that everywhere he goes, people start calling him a drunkard after seeing him limping.
The speaker, who was peaking at a burial a week ago, said the persistent pointing of fingers at him for the wrong reason is wearing him down.
However, he thanked those who wished him dead, as he believes that they are the cause of his injured leg, which makes him walk "without balance."
"I thank those who were praying that I die because they have made God very angry. Woud Okongo is still helping people and there is nowhere he is going. God told the angels to place my file very far, we can't call that file now," Mr Okoth said.
"That is why I walking without balance and when some of you see me, they take pictures and send up there saying 'see how this person, whom you love so much is drunk'".
The speaker, on a light note, also told mourners that even when he drinks, he takes nobody's alcohol. However, he said he alone cannot drink all the alcohol that is distributed across the county.
"Recently, I was passing through town and I saw crates of beer stacked high up. For a moment, I stopped and asked myself, 'what if all those crates were mine?' because those people are insisting that I am the one drinking all the alcohol in Migori. I can leave my alcohol for you to drink," Okoth stated.
Okoth has been speaking about his physical status at every gathering. He warned people to stop thinking he was a drunkard and that he is always high and instead focus on the development.
"I remind you on several occasions to focus on development and not on my physical condition. Leave my foot alone, I don't stagger because I am drunk," he said.
Okoth had a normal walking swag until September 2020 when he was involved in an accident and was admitted at the Agha Khan Hospital in Kisumu. When he was discharged and healed from the bruises, he was left limping.
The speaker also has court cases pending. In March, he was charged in a Kisumu court for alleged embezzlement of funds from the County Assembly coffers, alongside 10 others. But that has not slowed him down as he puts his best foot forward as he seeks to secure the top job next year.