Premium
Nairobi South Primary School: Where Kasavuli, Kathy Kiuna, Redsan chewed maembe pilipili
Old school
By James Mwangi | Dec 31st 2022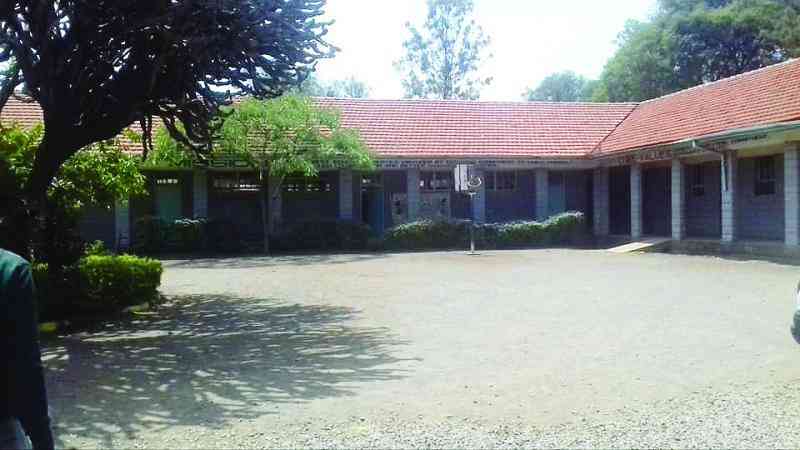 Nairobi South Primary School (NSPS)was established in 1954, solely to serve Asian children, but became multi-racial after independence.
Situated in Nairobi's South B estate, it now boasts Christian, Muslim and Hindu students, who besides chewing books and P.E. also sampled goodies from the nearby kiosk owned by 'Shosh' (cucu) and selling crisps, cake, soda, mabuyu, butter drop sweets, biscuits and sweet mangoes spiced with chili.
'Shosh' operated the kiosk since the 1970s until retiring in the 2000s and all those who passed through NSPS remembered how she made their lives sweeter. Her kiosk has stood the test of time.
Pupils were dissuaded from the roast maize sold by dirty traders near the school gate when Mr Sardar Surjit Singh Sehmi (now past 80) and Mzee Kavithi were headmaster and caretaker respectively. The two are celebrated as the longest-serving staffers of over 30 years standing.
Notable alumni include celebrated TV anchor Catherine Kasavuli and Reverend Kathy Kiuna of Jubilee Christian Centre who got saved and stopped wearing hot pants while in class five in NSPS.
Others guided by the motto "Hard work is the key to success" were ragga musician Redsan (Swabri Mohammed), BBC reporter Mercy Juma, La-Mead Woman founder Cynthia Wambui Otieno, head and neck surgeon Elaine Yuko, and Unicorn Agencies MD Dinesh Parekh.
Then there is retired UK-based pharmacist Jujhar Singh Plaha, who played cricket, football, hockey, and table tennis and featured against the elite International Pakistani team in 1965.
Those who wore black cardigans, grey skirts and shorts, white blouses and shirts are Kenyatta University lecturer Duncan Wambugu, Ecobank head of technology Nirmal Singh Sembi, University of Nairobi lecturer Kefa Bosire, Kenyatta National Hospital deputy chief nurse Rosemary Awendi and AutoXpress systems analyst Deep Patel.
Others are Canada Institute environmental specialist James Mwangi, The Tamarind Group Company Secretary Ayub Khalid, Khweza consulting MD Ken Kariuki, Aggregate Construction Financial controller Jignesh Vora, Maersk Commercial Manager David Ocholi and Plastech MD Nawaz Hassan.
Stay informed. Subscribe to our newsletter
Subscribe for the KES1999 KES999 offer today!