Premium
Exclusive: Why Magoha brother's widow missed husband's burial
NEWS
By Washington Onyango | Feb 2nd 2023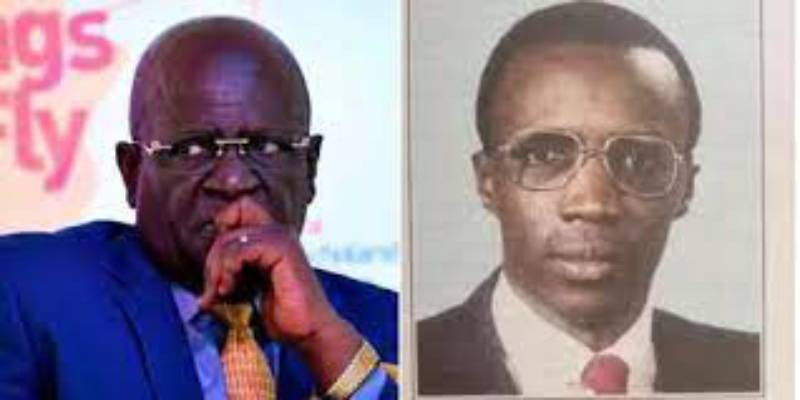 The family of Prof Richard Alex Nyabera Magoha, the younger brother of former Education Cabinet Secretary Prof George Magoha, has come clean on why his widow, Janet Achieng, and two children failed, to make it to the burial last Saturday.
Only his son Bernard Nyabera was present at the funeral in Gem, Siaya County, alongside other relatives from Kenya.
A close family member has said that the widow and her daughter were unable to travel because of documentation issues.
"They could not get their travel documents in time and that is why they were unable to attend the burial," said the relative.
According to the relative, it was easier for the family to fly the body of the as cargo.
"There is nothing fishy about their failure to come and attend the burial," said the family member.
Don't politicize Mukami Kimathi's burial, Raila tells Gachagua

Raila's political star is shining while the president's is slowly dimming

Scholars have a lot to learn from George Magoha

Go well Magoha, you have left behind an indelible mark
During the burial, questions over the failure of the widow to attend the burial appeared to have irked Magoha's eldest brother John Obare who told off mourners to mind their own business.
He said despite the widow and two daughters not coming for the funeral, the family was together and was represented by their son, Bernard. Prof Nyabera died on December 6, 2022, in Allen, Texas.
Obare, however, noted that circumstances beyond the widow's control forced them not to travel.
"You people are always sneaking and snooping into other people's issues. Thinking around the box instead of asking directly. Mind your business. The people of Ugenya have spoken well. Nyabera married his wife Janet. There are conditions where people live and how they live, leave that to the family. His son is here representing the family," Obare told the mourners.
Stay informed. Subscribe to our newsletter
He said that they would come home when they are ready.
Although the widow was a no-show, she penned a heartfelt eulogy of her husband and recounted the good times she shared with him. Her speech was read by her elder sister.
"My husband Alex was one of the most loving, sensitive, and caring souls I have ever met. If he ever had a need, he would focus on fulfilling it. He seldom needed to be asked - just taking it upon himself to take care of the problem at hand," said Achieng.
"When I was expecting, his nurturing side would really show up. Even though he started work at7 amm, he would be sure to have breakfast ready for me and warm it up in the oven. That was the love of my life and friend," she said.
Achieng said that Richard was a committed family man who was gentle and kind.
"Alex loved his children and they were the world to him. He was not just a father figure, he was a loving, involved, and interested father," she wrote.
"He valued education and took great enjoyment in instructing his children, never missing an opportunity for a lesson. He was a man who our hearts will miss so desperately. Alex was a kind soul who even though gone, will never be forgotten," she eulogised.
Born on December 5, 1953, Prof Nyabera, the eighth born of 11 children, started schooling at Jina Primary School in the then Yala Division and later joined Starehe Boys Centre. After completing his studies, he proceeded to the State University of New York.
He is survived by the widow and three children, namely Bernard, Crystal Sara Aloo, Ashley Agnes Atieno, who all reside in the United States.
Nyabera died after battling cancer.
He was first diagnosed with bladder carcinoma in August 2021. By that time, the cancer had already advanced to stage 4.