I have never smoked weed - says Professor Wajackoyah
NEWS
By Priscilla Kimani | Jun 22nd 2022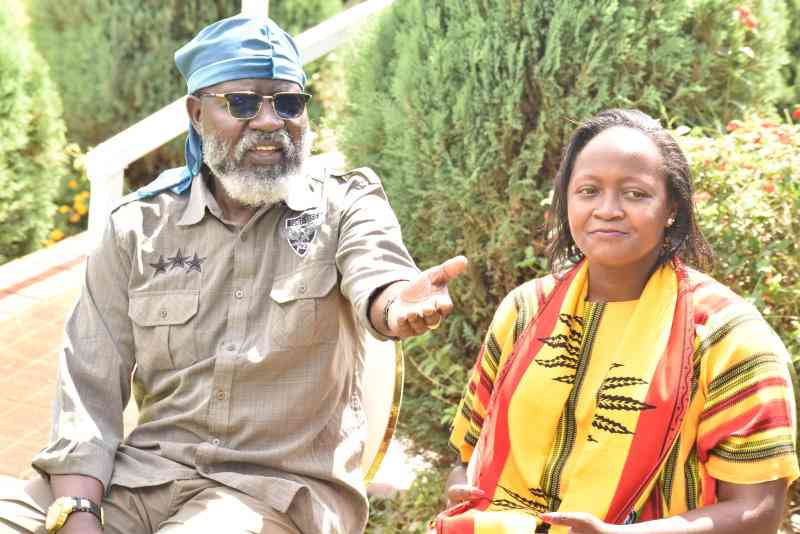 Roots Party Presidential candidate George Luchiri Wajackoyah has revealed that he has never smoked marijuana contrary to what many people assume. During a radio interview with Spice FM Kenya, the 62 -year old advocate revealed that he is a teetotaler and a vegetarian as well.
"I am 62 years old, I don't drink, I don't eat meat and I don't eat fish and I don't smoke bhang..." he said.
The presidential candidate has become an internet sensation after declaring that he will legalize bhang if elected as the fifth president of Kenya. Professor Wajackoyah never shies from declaring that he will smoke bhang in the State house the first day he is elected to office.
Wajackoyah however insists that his main idea for legalizing the substance is to commercialize it, clear the huge debts that Kenya has incurred over the years and create employment as well. He said that upon legalizing marijuana, it would take a year or two to clear the country's debts.
During the interview, the music enthusiast said, "If we grow bhang in a pilot project place like Bunyore or Nyamira or even in the mountains it won't take us long to pay the 10 trillion debt we have... the debt can be paid within a year if we have 600 bags of marijuana and each bag is $3.2 million dollars according to the US stock exchange market in New York. What will be wrong for us to pay the debt at a go or in a year or two and make Kenyans progress in terms of economic development?"
The advocate said, "If we were to legalize smoking of bhang, we will make sure we remove the impurities."