Atheists in Kenya: Viewing bodies is old-fashioned, unhygienic and dangerous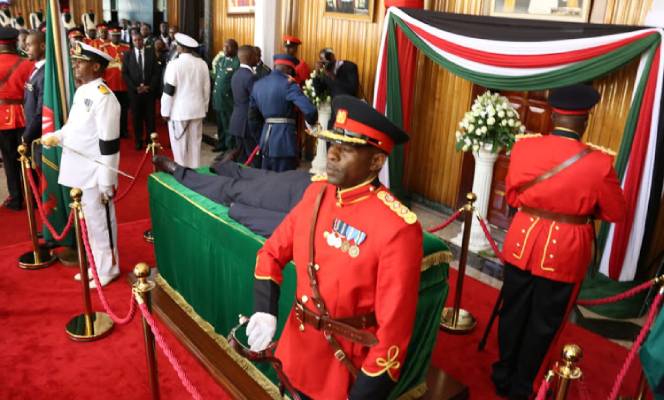 Atheists in Kenya (AIK) have termed the exercise of viewing bodies as outdated and unhygienic.
"The practice of public viewing of the bodies of the deceased during funerals is archaic, unhealthy, and defunct," the group's President Harisson Mumia stated.
He added that; "According to research, there are potential cognitive effects of having viewed a deceased body, something called "false recognitions."
Mumia argued that people assume that they hear or see the deceased in the immediate environment, followed by the realisation that the person is dead.
He said such experiences can cause people to be afraid, sad, or even feel unhappy.
"We urge Kenyans to embrace cremation. There is a need to create awareness on cremation so as to reduce the likelihood of unwanted experiences," he added. The group has been encouraging it followers to embrace cremation.
"Superstition has been the main driver of many burial practices in Africa. It's time we start cremating the dead; it saves money and time and people heal much faster from the loss of loved ones," said Mumia. [Pkemoi Ng'enoh]