Princess Hotel where Kibaki took Lucy for dates now mute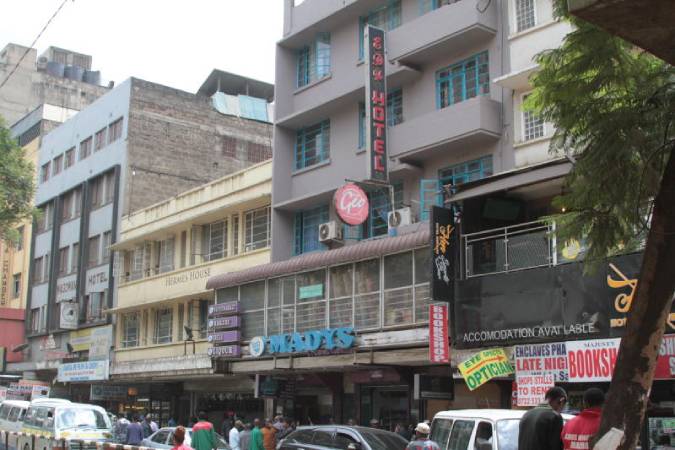 It is a warm Tuesday evening in Nairobi city centre.
Many Nairobians are slowly trooping to various bus termini to catch matatus back home. Along Tom Mboya Street, speakers in most drinking joints are belting out music. Nightlife in the city is nigh. The stretch between the junction of Ronald Ngala and Tom Mboya Street is lined up with bars. The music is loud enough for anyone who cares to listen.
As you walk towards Afya centre, one joint is mute. Formerly Princess Hotel, the joint has since changed its name to Edu Hotel.
"We no longer have a bar and the fast-food section. The two departments were closed down in 2020 during the peak of Covid-19," supervisor Brian Owino told The Nairobian.
The hotel also changed ownership. The new owners changed its name to Edu Hotel. Currently, it only offers room service only.
The transition happened about five years ago and with it came a lot of changes.
"Many people still come asking for 'Princess'. The joint was famous because prominent politicians used to frequent it before independence," he explained.
Despite the many years gone by and the face of Nairobi rapidly changing, the hotel is yet to change its precolonial history. History has it that this is the joint the late President Mwai Kibaki took his partner Lucy for a date in 1960.
Then, Kibaki had just landed from a teaching period at Uganda's Makerere University two years before they walked down the aisle.