Three remanded at Langata women prison over baby trafficking claims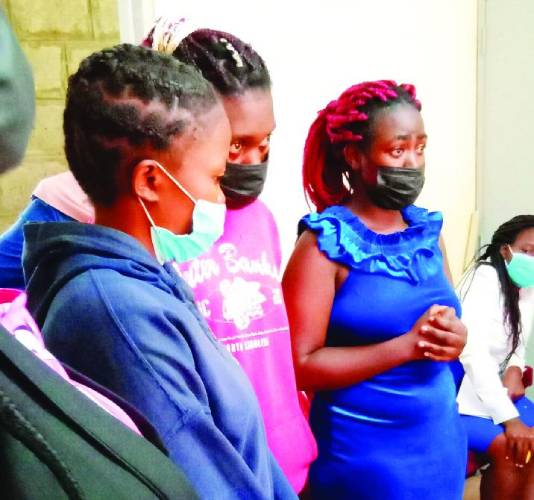 Three women have admitted to conspiring to traffic babies in Nairobi last December.
Susan Atemo Aperi, Kimberley Anyanje Alias Kim and Irene Olesi Matendi were also accused of conspiracy to traffic in minors and child neglect when they appeared before Makadara Senior Resident Magistrate M. Mulinge.
According to court records, Anyanje offered her baby for unlawfully fostering on December 20, at Afya Centre in Starehe Sub-County
In the fourth count, Aperi and Matendi, the alleged mother of the second baby, conspired to traffic the baby on unknown dates and places last year.
Aperi told the court she was forced to foster her child since she was having trouble raising her.
Anyanje and Matendi, who are believed to be the biological mothers of the first and second baby respectively, stated that they chose to give out their children because they were unemployed.
The court heard that a concerned citizen reported to the Directorate of Criminal Investigations (DCI) on December 22.
She reported that Aperi, who had been staying at City Cabanas in Nairobi, arrived at her rural home with a child who was believed to be six months old.
When questioned by the family, she could not explain herself before leaving for an unknown destination then switched off her phone.
Her mother denied seeing her pregnant. She was arrested five days later in Utawala, Nairobi after which she led police to a children's rescue centre where the baby had been placed.
Anyanje, on the other hand, was traced in Kiambu, where she directed the officers to her home where she gave birth.
The court heard that Aperi's attempts to keep the second baby were thwarted after her mother advised her to report the matter to Savanna police station. She had claimed to have rescued the child while abandoned in the Donholm area.
The court has now directed that an inquiry file be opened on both babies and the three accused persons be remanded at Lang'ata Women's Prison until February 9 pending DNA results.