Campus student starts initiative to donate shoes to needy students in Machakos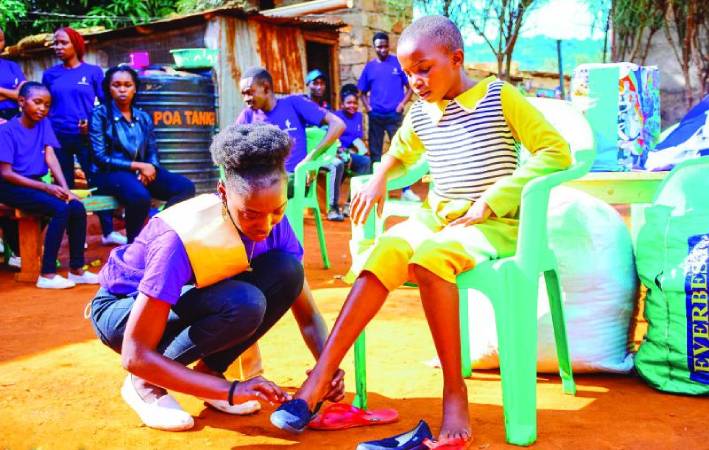 A finalist student at KCA University is not your average college student.
Jackeline Mueni is the student running an initiative through which they donate shoes to shoeless pupils in Machakos County.
She says the idea was inspired by her experience back in primary school.
"When I was in primary school, I could see my peers sent home due to lack of shoes. It wasn't their wish but the parents couldn't afford it," the Bachelor's degree in Commerce student said.
The initiative brings together 17 volunteers who help in the scouting for those in need of shoes as well as distribution.
Before the end of this year, she intends to give out shoes in seven schools in the county.
The group sources funds and shoes through social media platforms where they reach out and ask for help from well-wishers.
The project that started last year has seen her visit Kyanzasu Primary School as well as Adasa Children's Home.
Mueni has called on her peers to embrace such initiatives in the communities they come from.
"Don't just wish for things to happen, focus and take action and control of what is happening around you. Take responsibility for what you are going to get out of your life," she says.