Comrades share joy and chapos with orphaned children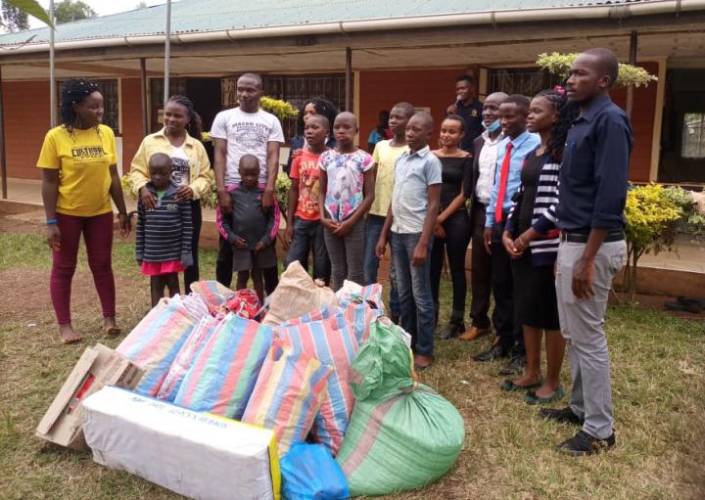 A group of students from Rongo University have found a new way of having fun while sharing joy with the less fortunate.
The students, led by Miss Rongo University, usually run a Chapo Festival where they visit children's homes to spend time with the kids.
"Students love where there's fun and it's rare to get them engaged in positive activities. We thought of having Chapo Fest so that we share the love with these children," Elizabeth Wahito said.
According to her, the students love the part where they have to travel far from the campus and also when they have to cook the chapatis.
"We ensure that we choose children's homes that are somehow far from the campus because it excites more comrades and pulls more crowds," Wahito said.
In the festival, every member contributes at least Sh200 to buy the ingredients apart from contributing for the transport expenses.
The group dubbed 'Empowerment for Progress', alias EMPROC, has also managed to draw support from administration and students council where some of the funding comes from to support the kitty.
Wahito, who contested for the Miss Rongo University title immediately she joined campus, tells Campus Vibe that she draws support from her family who supports her initiatives and even donates some of the money to boost the Chapo Fest.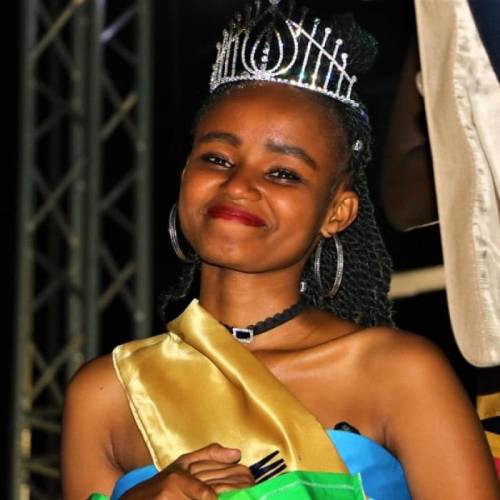 "When I decided to contest for the crown, I remember it was a last-minute decision and I needed some funds to participate. I gave them a short notice and they never hesitated to support me. All in all, they are very supportive in most of the decisions I make," she said.
The third-year student taking a Bachelor's degree in Commerce says she believes that beauty should be seen from an individual's ability to help the community on the issues affecting society at large.
"I don't think one's ability to think is connected to being beautiful. We should put more effort into impacting the society rather than checking on how beautiful one is," she added.
The club intends to conduct more visits to help the children with foodstuff and clothing.
They also make use of social media platforms to reach out to well-wishers who would like to be part of their initiative.