Kula kwa macho: Broke Nairobians drink water, sleep or take nature walks at lunchtime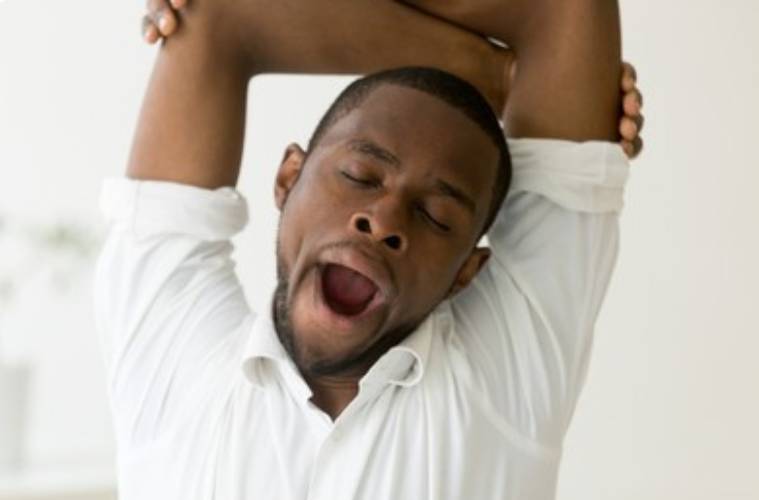 When lunch time hits, most broke city residents disappear for a few minutes to nearby parks or take a walk around the city to catch a few winks as the hard economic times continues to bite.
Those with a few coins in their pockets and not enough to buy a plate of food opt to fight hunger with a soda or a packet of milk from kiosks and shops. The desperation has forced them to come up with ways of passing time during lunch hour. Vibanda located in Grogan have become a safe haven for low income earners who can't afford food in city restaurants.
Geoffrey Kihiu who works at a law firm in the city says that people skipping lunch in Nairobi is commonplace.
"During lunch hour, there are those who drink water, sleep or take nature walks. People also meet up with other broke friends who don't go out for lunch coming up with flimsy excuses like, 'I'm on diet or I ate a heavy breakfast'.
"Others stay in the office where there is internet and use lunch hour to access social media as a distraction from hunger pangs or make unnecessary long calls via whatsApp. In my case, most of the time when I'm broke, I survive on water and a banana. I have learnt to make financial adjustments such as doing away with lunch to have a bearable life in the city," he says.
Kihiu adds that thousands of city workers troop to the streets located on the fringes of the central business district where vendors sell fruit salads in small bowls. The only thing that they can afford in this economic situation is pudding which goes for Sh50.
There is another group of broke Nairobians who go to shopping malls during lunch hour to window shop and bargain for items they don't intend to buy just to kill time.
"Shopping malls are the places to go to keep yourself busy because you don't want your colleagues to suspect that you can't afford lunch. When lunch time is around the corner, I usually disappear to the mall to do some window shopping. Men are the hardest hit because they can't carry food to their workplace because they are shy," said Jacinta Wangari.
Patrick Sigei, a trader at Gikomba market, says that there are times he goes to church during lunch hour because he has nothing in his pockets.
"There are days I survive on one ndazi and soda to appease the hunger in my belly. When I don't have money to buy something to eat, I go to church to pray for a better tomorrow. I hope that one day I will afford lunch in this city.
I thought that I was the only one who goes to church to pass time, but I realised a majority have nowhere else to go during lunch time."