Kenyans in Diaspora building varsity in Voi to improve livelihoods.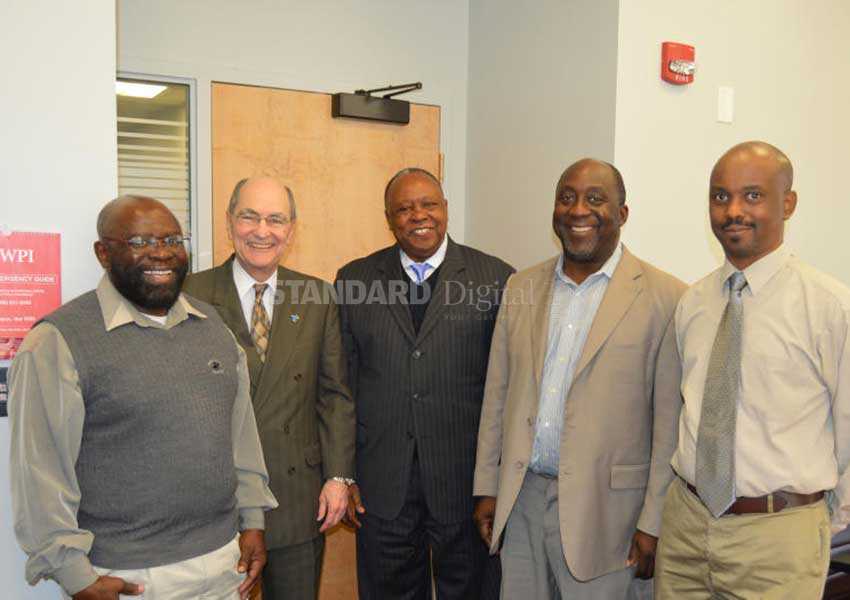 A group of Kenyans living in the diaspora is looking to innovatively combat the emerging problems in the country.
The group of 500 Kenyans has set their sights on issues like education, health and joblessness contributing to poverty, all with the view of helping the vulnerable.
Settling in Voi within Taita Taveta County, the stakeholders came up with a project dubbed Diaspora University Town (DUT) which intends to build a university, schools and hospital on land donated by the ancestral community of Voi.
The project, conceived back in 2006, has so far opened employment opportunities to hundreds of residents, including those who never got opportunities to complete their education due to poverty and teen pregnancies.
While touring the site where the project is set to be, the elite group led by Dr. Phillip Musila Mutisya, a professor of education from North Carolina Central University emphasized that county residents need to be enlightened on the benefit of the project which is to improve on the education, health sector, poverty and early pregnancy eradication.
He added: "The key milestone to success is to build a firm foundation in education. We can only achieve our goals by coming together and building a university, schools, and technical colleges and more so, improve on the health sector by coming up with equipped health facilities.
Irrespective of the good number of casual jobs we have created so far, we intend to create over 20,000 jobs which will be opened to all Kenyans. This will positively change the livelihoods of residents' surrounding."
"Many residents have voluntary embraced the project and we have already enrolled them with NHIF and it is an initiative that has made them afford a smile with the daily wages they receive."
Musila urged the clergy to chip in and help educate young girls on the importance of keeping themselves safe to minimize unwanted early pregnancies in society because teen pregnancies have for a long time graced our social networks and the main media at large.
The DUT project will benefit the residents, Kenyans and Africans in general. Hospitals and an incoming Vaccine plant will help meet Kenyans current needs.
Also among the DUT founders is Dr. Christopher Kimaru, the professor of police and administration at North Caroline Central University in The United States. Dr. Kimaru said that he has been visiting the project, is impressed with the progress and believes it is going to succeed.
Further, he urged all the stakeholders to remain focus on the project for the benefit of the residents and the country at large.
Dan Kamau a project strategist and Executive trustee added that the project has been ongoing for a long time and it was their hope to see it working soon.
"The residents have provided major support by embracing the initiative, and in return it will benefit them too."