Family in shock after finding sheep, black cat buried in farm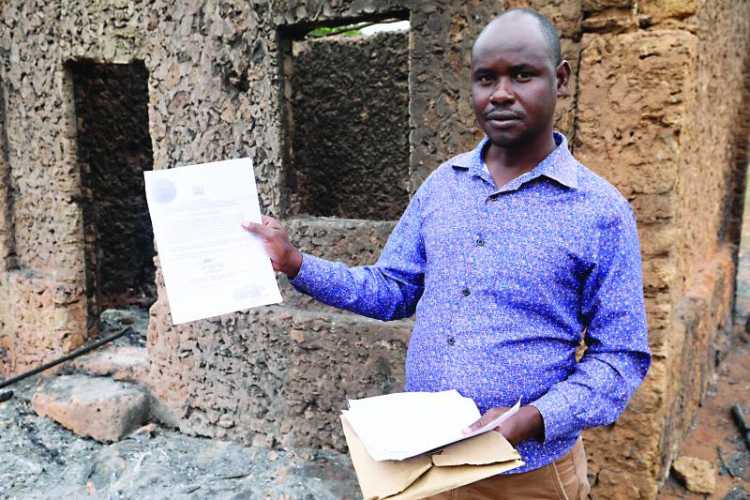 A family in Kilifi County had to seek divine intervention after unknown people buried a black sheep and cat in their land.
The family of the late William Kiptoo, claimed the bizarre incident, which has left them shattered was conducted in the middle of the night.
It is alleged that the said land has been at the centre of family wrangles after their father died.
Speaking to The Nairobian, Abel Kipkulei Kiptoo said for many years, some of their relatives and neighbours have tried to chase them away from the land that is a few metres from the Indian Ocean.
He said that some of his relatives have teamed up with neighbors to claim ownership of the land that was bequeathed to him, his two brothers and two sisters by their late father who died in November 23, 2020.
Kitoo narrated how on the fateful night, their security guard saw men slaughtering a sheep and a cat.
They later dug up a hole and buried the carcass.
"On Friday night, the guard informed me that he saw people enter the farm with a black sheep and cat, which they slaughtered and buried on the farm. They also had coconut and other paraphernalia," said Kipkulei.
The next day, Kipkulei called his pastor to 'chase away' the demons, which he believes were buried in the land.
He revealed that this was not the first time strange things were happening at their home.
A few weeks ago, Kipkulei's farm house was set ablaze in an attempt to scare him off.
"My shamba boy's house was razed down a few weeks ago. I believe the same people who burnt down my house are the same ones who buried the strange things on our land," he said, adding that in 2014, unknown people razed down his late mother's house.
Reverent Gibson Ndune of Anglican Church of Kenya (ACK) in Kanamia said that the paraphernalia buried on the land was meant to scare off Kipkulei and his family.
"Kipkulie came and told me that some people had buried some evil paraphernalia on his land and wanted me to come and pray with him to remove any evil spirit on the farm," said Ndune.
The pastor said they found a bottle filled with water and leaves and coconut.