Panties found in 600 litres of illicit brew in Mlolongo operation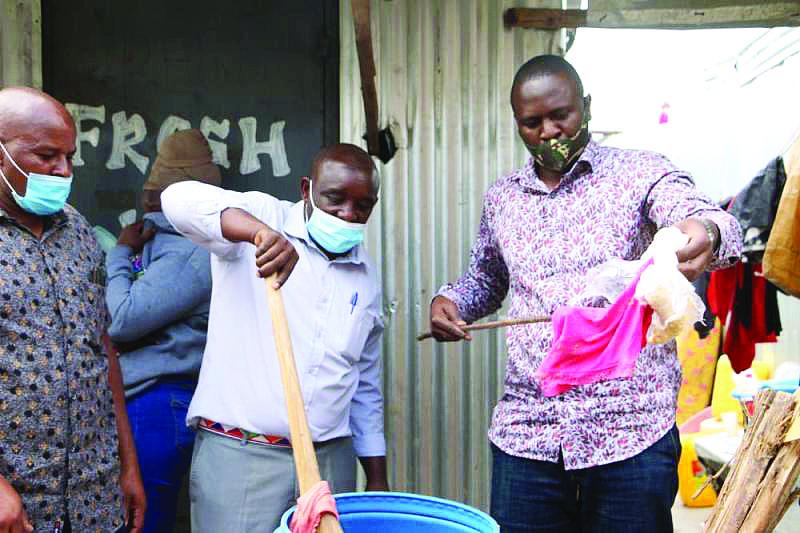 In a surprise raid on illicit alcoholic brews in Mlolongo Phase 3 area of Machakos county last week, police and irate residents destroyed busaa and chang'aa during which they found used innerwears soaked in the drums of busaa.
The police, acting on a tip from local residents, raided the homestead of Josephine Moraa where they netted 600 litres of busaa and 60 litres of chang'aa concealed in several 100 litres containers.
A resident said there was rampant sale of illicit brews within the town and called on the government to ban .
"These drinks are destroying our lives and our health. It is a shame to find women's innerwears stuck in the drums of busaa. The Government should ban these kinds of brews and let the perpetrators face the law," he said.
He added that the panties found in the brew are linked to witchcraft and are aimed at pulling men to the drinking dens and confuse them not to go back to their homes.
"Dear women, once we taste these alcohol with dipped panties, we cannot go back home. It is that attractive," one of them said.
The operation was led by Mlolongo Assistant County Commissioner Dennis Onganga who asked members of the public to work closely with the relevant authorities to eliminate such brews and other illegal liquor on sale within the area.
"Don't let illicit brews be sold in our homes because it will negatively impact our lives and those of our children. If you happen to find a den selling illicit liquor, report to the nearest police station," he said.
Ms Moraa was arrested and detained at Mlolongo police station.