Tenant with Sh1.2m rent arrears in court over unlicensed air gun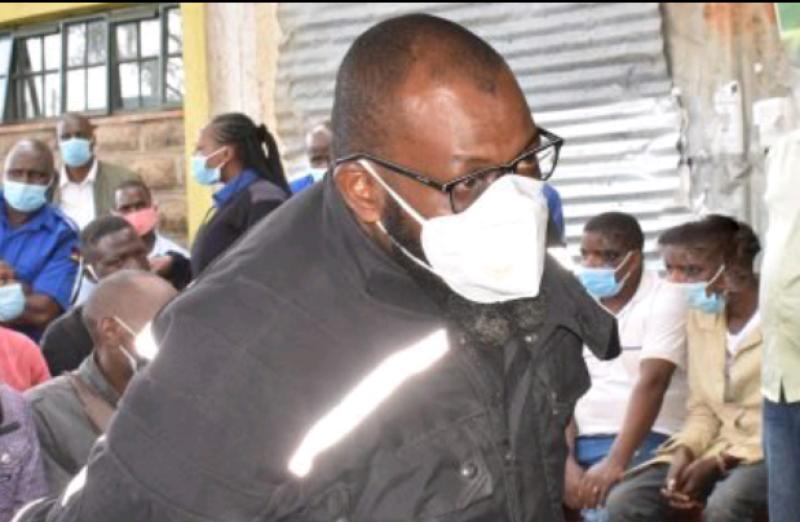 A Lavington resident, who was charged at a Kibera court with possessing an air gun and plastic rifle without a licensing certificate, has denied the charges.
Juma Mohamed Motha was on March 4 last year found in possession of an air gun S/NO.163465 and an imitation of a plastic AK47 rifle in Lavington, Dagoreti Sub-County.
Motha, who is a license holder of a pistol ZP-07 S/NO 530103, was on the same day said to have negligently failed to secure the firearm without a reasonable cause.
It emerged that the discovery was made after a court order was issued through miscellaneous application number, 119/2020 to have his household goods repossessed due to accrued rent arrears of Sh1.2 million.
It was then that Muthangari OCS sent three officers to accompany the auctioneers to Motha's house and during the execution of the court order, police recovered the firearms and 43 rounds of ammunition, which were not accounted for. One firearm had no license.
Police took the guns to the station for safe custody pending investigations. Motha was not at his house at the time of execution of the order. He appeared at the Muthangari Police Station 17 days later to claim ownership of the firearm by producing a certificate.
Further, he told police that he inherited the air gun from his grandfather, who lived in the colonial era. However, detectives detained the air gun and the AK47 toy rifle for analysis at the ballistics laboratory.
A letter was also written to the Firearm Licensing Board seeking to know the authentication of the firearm and from the investigations report, police discovered that Motha was a licensed holder of the pistol and not the air gun, which had no license
Further, the ballistic report stated that both the pistol and the air gun were capable of firing if not properly secured and so were the charges against him.
He was granted cash bail of Sh100,000 pending mention on May 17.